Remember Demon's Souls? It's probably safe to say most of you have heard of it, but it's probably equally as safe to say most of you didn't play it. For the uninitiated, Demon's Souls was released exclusively in Japan in February 2009, but us Westerners made a big scene when we saw it and wanted a slice of the pie. FromSoftware heard our cries, and in October of that same year, the US got it. The game then released in Europe and Australia in June 2010.
At the time, Demon's Souls was more than just the exclusive PS3 fans worldwide were craving. It started a renaissance – a rebirth of games that actually challenged players. Soon after, Dark Souls, its spiritual successor, was announced, this time appearing on Xbox as well as PlayStation. Due to popular demand, it also eventually found its way to PC.
Six years after its initial release, Demon's Souls' influence can still be seen everywhere, leading to other games, such as Lords of the Fallen adopting it's no handholding formula. And recently, you might have noticed some websites reporting on the return of Demon's Souls, sparked by a tweet sent out by @Bloodborne_PS4 containing the picture below.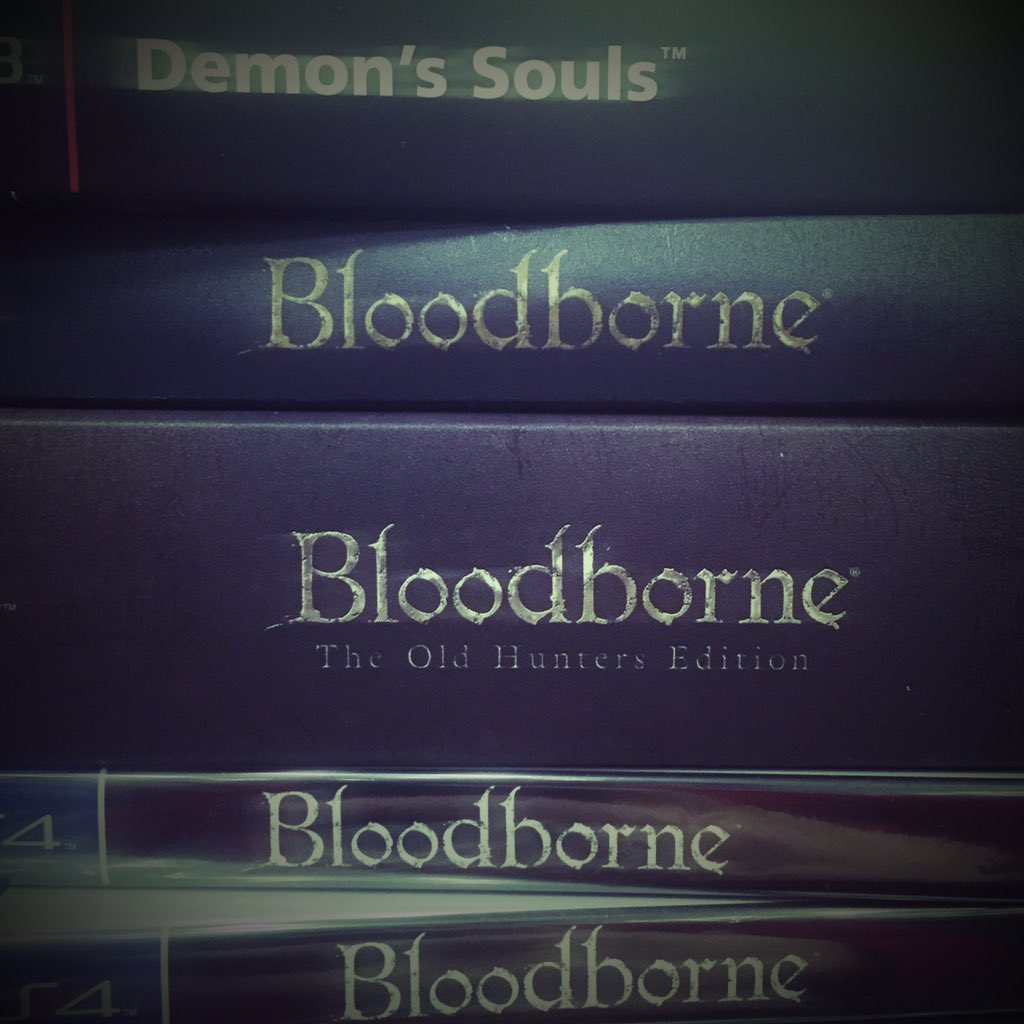 As you can see, the picture contains four different editions of FromSoftware's PS4 exclusive Bloodborne underneath a copy of their PS3 exclusive Demon's Souls. They could have Tweeted the picture for any number of reasons, of course. Other websites have reported on it meaning Demon's Souls is going to get a PS4 release, but if you look at the top left corner of the picture you can see the edge of a "3" from a PS3 box. Another possibility is that FromSoftware is just showing off their latest game with a copy of the game that influenced it. A third possibility is that FromSoftware is trying to gauge fan interest to see if it's worth re-releasing the game – so get retweeting and show them it is!
So while there is a decent chance of a Demon's Souls re-release, it's not definite yet. We're actually craving it here in the Cabin, and would love to see it on our PS4s. Bringing the game to the current generation seems like a smart move considering so many Xbox and PC fans missed out on it last-gen. It's important, however, to remain a little bit skeptical when reading into the intentions behind a Tweet. Perhaps Sony will reveal all during their PSX press conference in December.
Want to play Demon Souls on your PS4? Let us know down below.