A new class, the Artist, was implemented in June 22, 2022 in the Japanese version of the online RPG "Lost Ark". The Artist is a class with a new and innovative feature that has never been seen before in this title, both in terms of appearance and fighting style, in which the girl uses a giant brush to strengthen and support her allies.
The title on the official website is also written in brush strokes, reflecting the image of the use of a brush, but in fact, this title was created by a "calligraphy performance" by high school students from the Honjo Higashi High School Calligraphy Club.
The appearance of the calligraphy staff dressed in performance costumes gracefully writing to the BGM of "LOST ARK" is a masterpiece. As for the actual production scenery, the video is released on the official special site of the "LOST ARK" artist and the official YouTube channel, and you can check it out in the link below.
The calligraphy club members of Honjo Higashi High School in Honjo City, Saitama Prefecture, created the calligraphy for this project. They achieved excellent results in many calligraphy exhibitions (including winning a place in this year's 15th Calligraphy Performance Koshien), and their calligraphy performance, which uses the entire body to express calligraphy, has appeared in many events and on TV in the past.
However, in recent years, due in part to the effects of the new coronavirus infection, she has had fewer opportunities to give calligraphy performances. In fact, this was the first time for many members of the club to participate in a calligraphy performance requested by someone outside the school. GameOn's intention was to provide such high school students with a place to perform.
Original Photos are provided by 4gamer.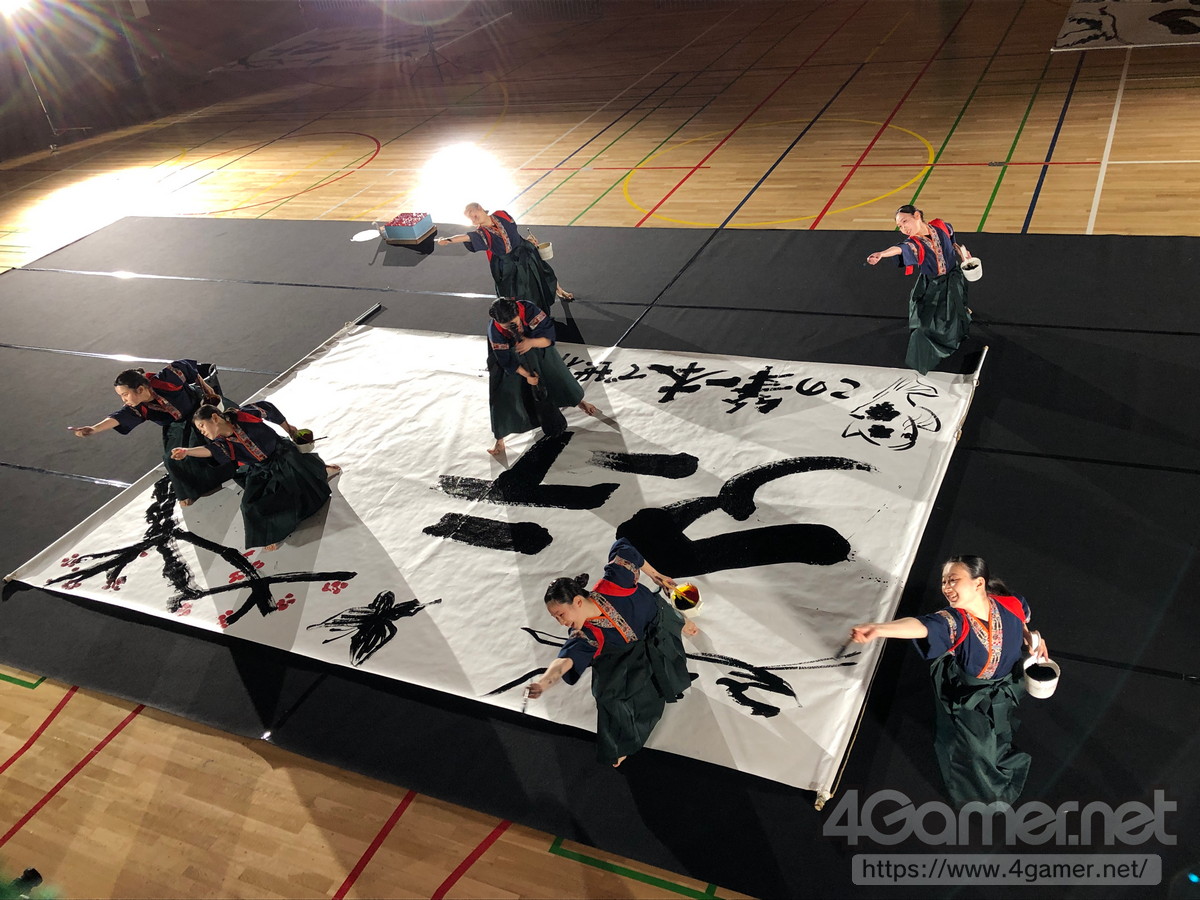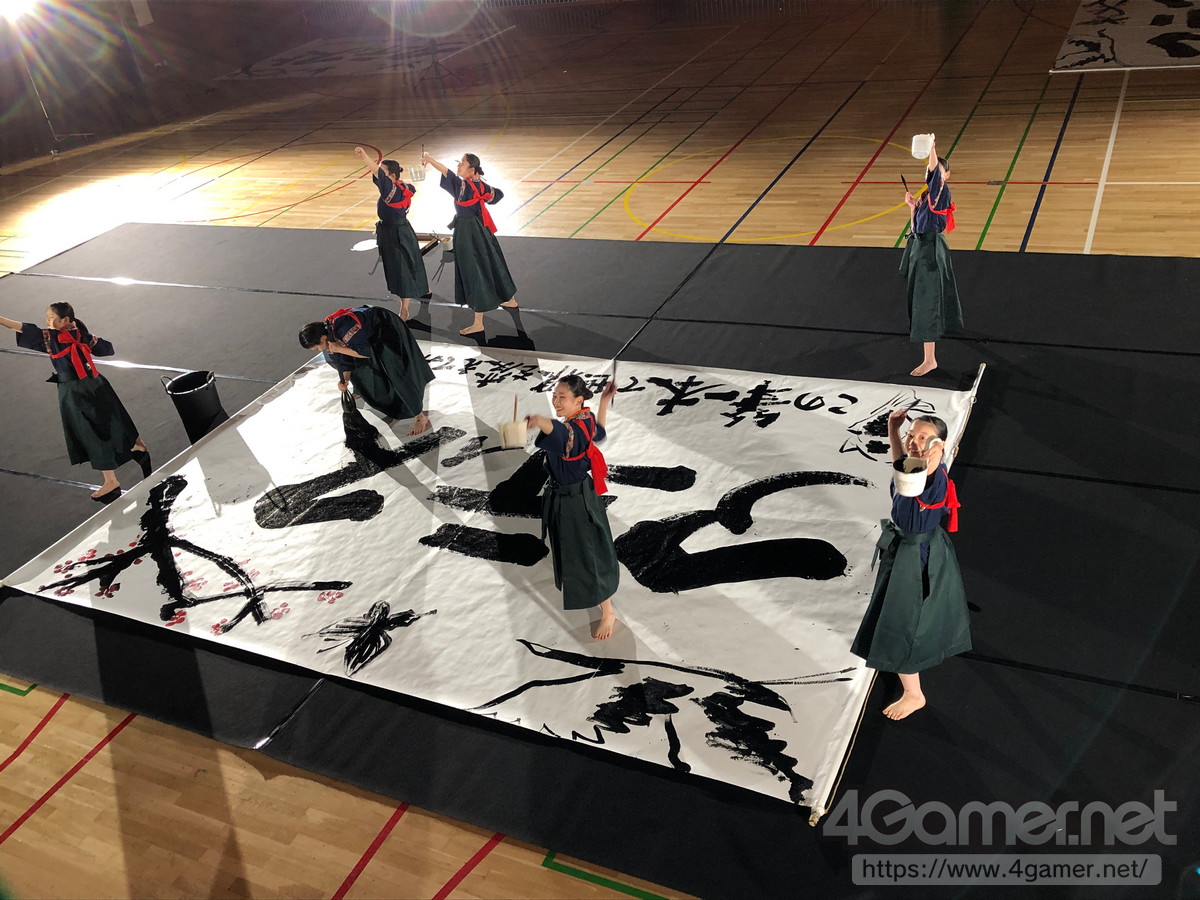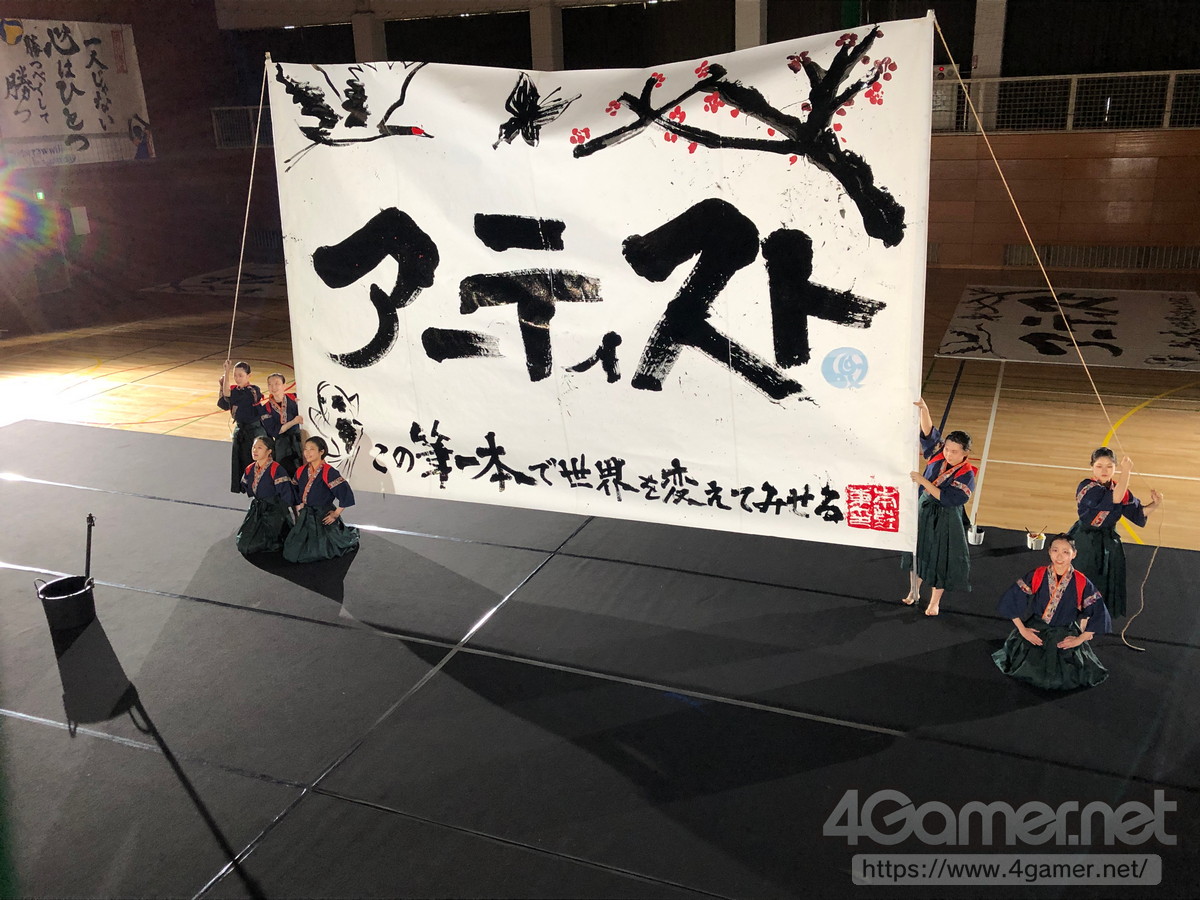 The word written is "Artist" or "Artisto" in Japanese Katakana, decorated by cranes, butterflies, and plum trees are also drawn,