Being in the process of learning a language, I was naturally drawn to this type of game. The premise is usually found as a simple puzzle integrated in other games like this one, but never it's own thing. 7 Days to End with you is an innovative puzzle game that reshapes the meaning of language as we know it, and asks player to understand and come up with their own conclusions regarding the story.
The Mystery of Words
7 Days to End with you follows an entirely new concept for puzzle games, where you have to infer the words you see on the screen and interpret the meaning of the main character. How you choose to go about it, determines the ending you get. No two stories can ever be the same. At the same time, the game is short and can be completed in one setting, so it's not a chore to go blind and make some mistakes along the way.
The protagonist of the story is amnesiac and does not understand why they live with a woman and why they cannot understand what she says. Through pointing and clicking with your cursor, the woman will tell you the words to describe your surroundings. The sentences spoken by the woman are made up of several words, and the meaning of each word is gradually inferred while analyzing these words. The main goal of the game is to attempt to understand it and why it was made with that structure in mind.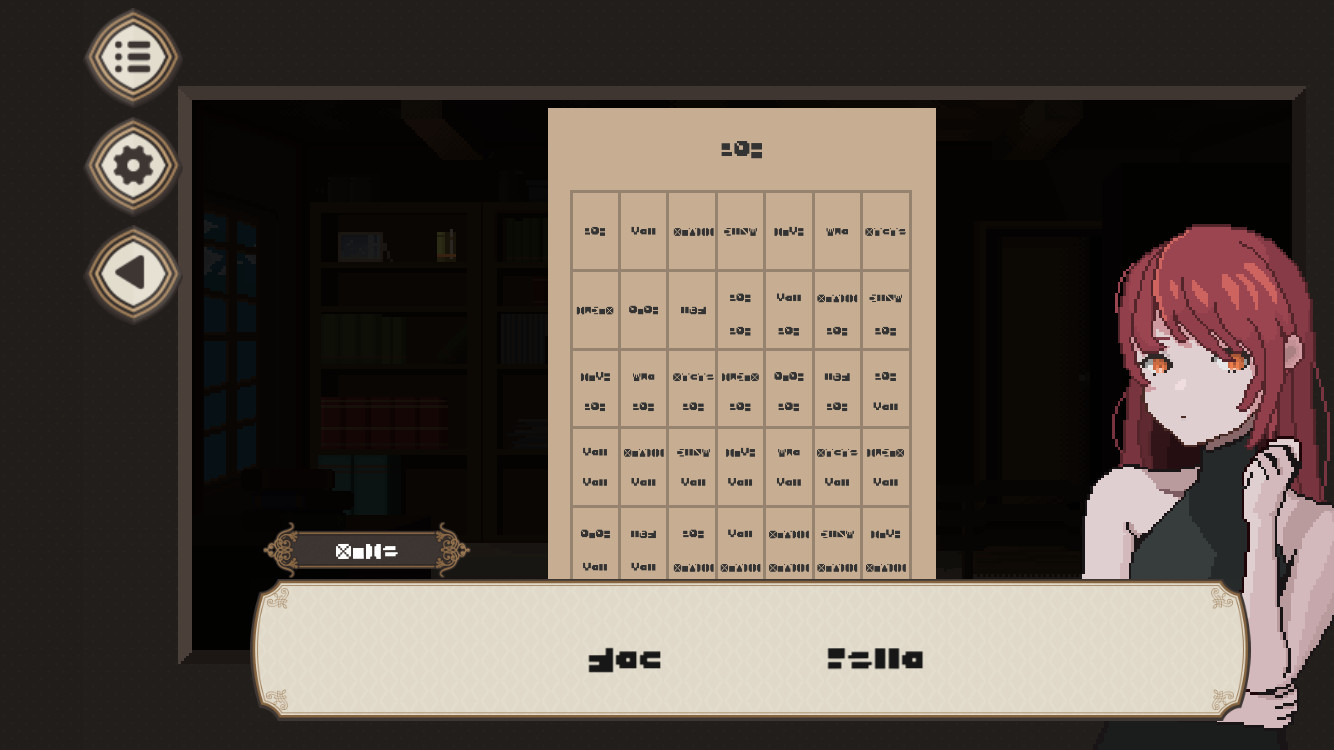 It's had to spoil more of the game here with its considerable short length, but at the same time, don't let the short length trick you. The start is pretty important as the words you have inferred carry with you in subsequent runs. Even though the first step is always the hardest in any language, don't let that hurdle intimidate you or make you frustrated. The truth also becomes clear by seeing various endings, so don't stop at the first ending you get, and keep playing to understand everything completely.
7 Days to End with you links