The Clockwork origin is one of the older ones in the current Set 6.5 The Neon Nights, but it has been with us from the beginning of set 6 of Teamfight Tactics. The composition itself is a strong one, with strong units but its problem is the absence of larger amounts of champions. The champs in the Clockwork comp are also blessed with some good Classes as well, making this composition quite versatile and adjustable with many different strategies.
Introduction
The synergy of Clockwork units and their allies gives them bonus attack speed, which works well with the Sniper unit. Clockworks and Sniper units are best when they work in pairs, as they deal the most damage with their basic attacks. This is why a team with Clockworks will perform well. These synergies are home to some of the most powerful TFT units currently in the game: Jayce Jhin and Orianna. This composition is somewhat Augment reliant, but that's only the case if you wish to go for 6 clockworks.
The beauty of the Clockwork composition is the one that it relies on the good, old raw mechanical power from basic attacks. You will do most of your damage through them and, since the composition enhances your attack speed, the chances are, if you do well with your items, you will do some serious damage in a short period of time.
One may take a comparison between The Clockwork and The Challenger trait as they both work in a similar level, and as proof for that, and a kind of teaser, Riot implemented both of those traits on Cammile.
The Clockwork trait:
Your team has increased Attack Speed, with an additional increase per augment in the Hexcore.
2

10% Attack Speed +5% per augment

4

35% Attack Speed +10% per augment

6

80% Attack Speed +15% per augmen
Alright! I think I have provided you with enough data for the intro, and the time has come for us to meet the squad!
Listed according to their respective in-game price, the list goes:
Cammile
Zilean
Jhin
Orianna
Cammile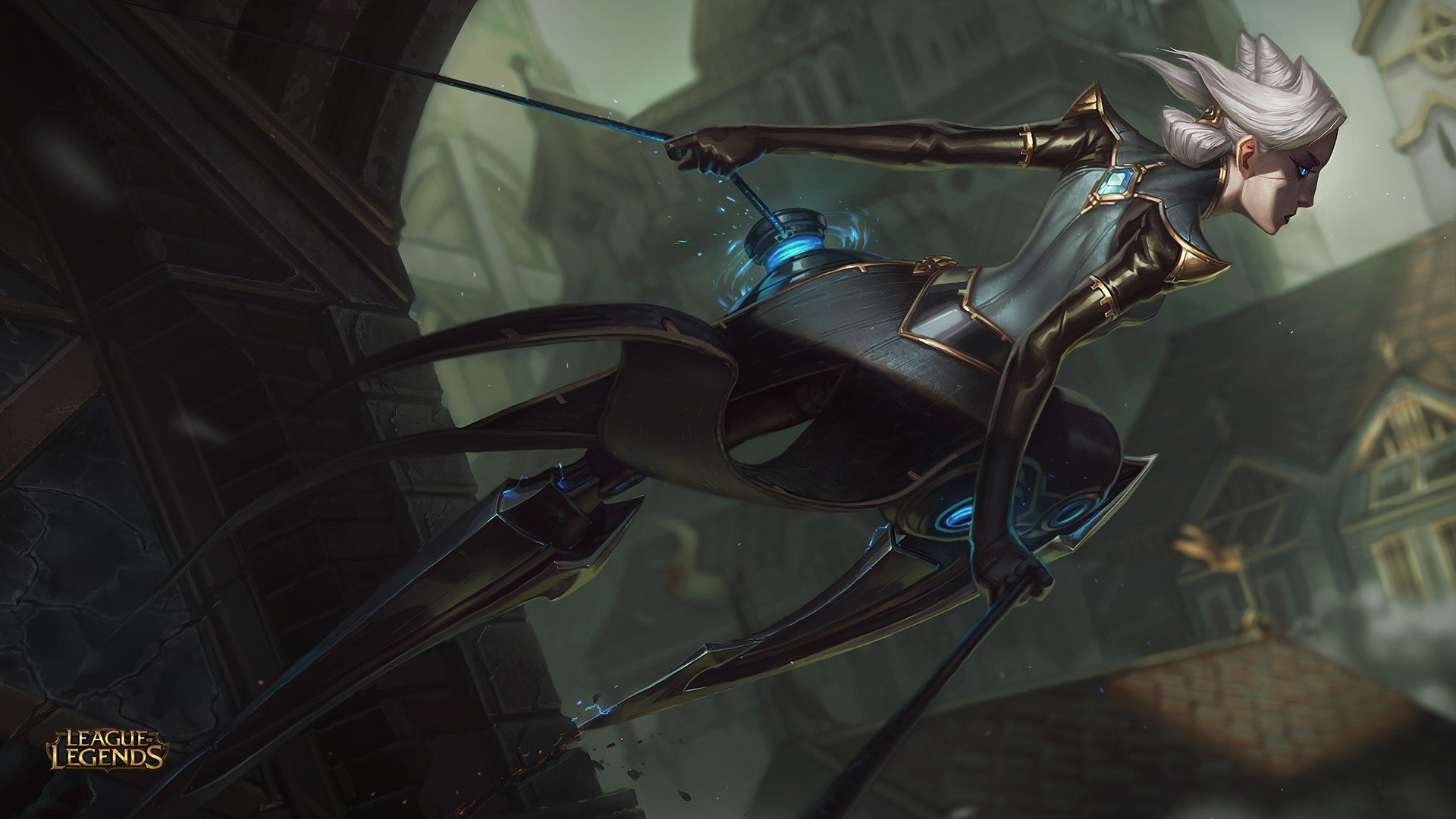 Cammile can be a low-cost champion you might want to avoid, unless it is an essential part of your composition, such as this one. New players tend to make a mistake with equipping Cammile with best items early on in the game, this is a mistake. She simply doesn't possess the strenght or the abilities to make good use of them. God knows I've tried every item. The ones that might just work if you really want to make your life difficult is Guinsoo's Rageblade, combined with The Bloodthirster. She also needs some form of sustain (possibly in The Edge of The Night). But that was a huge waste of resources.
Her inclusion in The Challenger, as well as The Clockwork compositions, is what makes her unique. She is just bought and used in the field to fulfill the position. You might disagree with my opinion on this, but I don't see how she can be useful. And I am taking into account her being a one gold costing champion, but still? I mean, look at Caitlyn, Illaoi, Brand, and many others. When I think of it, she may actually be one of the useless champions in the whole set.
You can throw her anywhere you like on the board for her positioning. She will hopefully take the aggro on itself and at least be useful so that your carries can do some damage from the back.
I wouldn't max her out for anything beyond level 2. Unless you are so fortunate to have three Camille's appear in your shop. It can't hurt anymore, well, more than you have to play her.
Ability: Defensive Sweep
Camille gains a shield blocking damage over 4 seconds, then sweeps her leg, dealing magic damage to enemies in a cone. While this shield holds, Camille's attacks restore 30 Health.
Zilean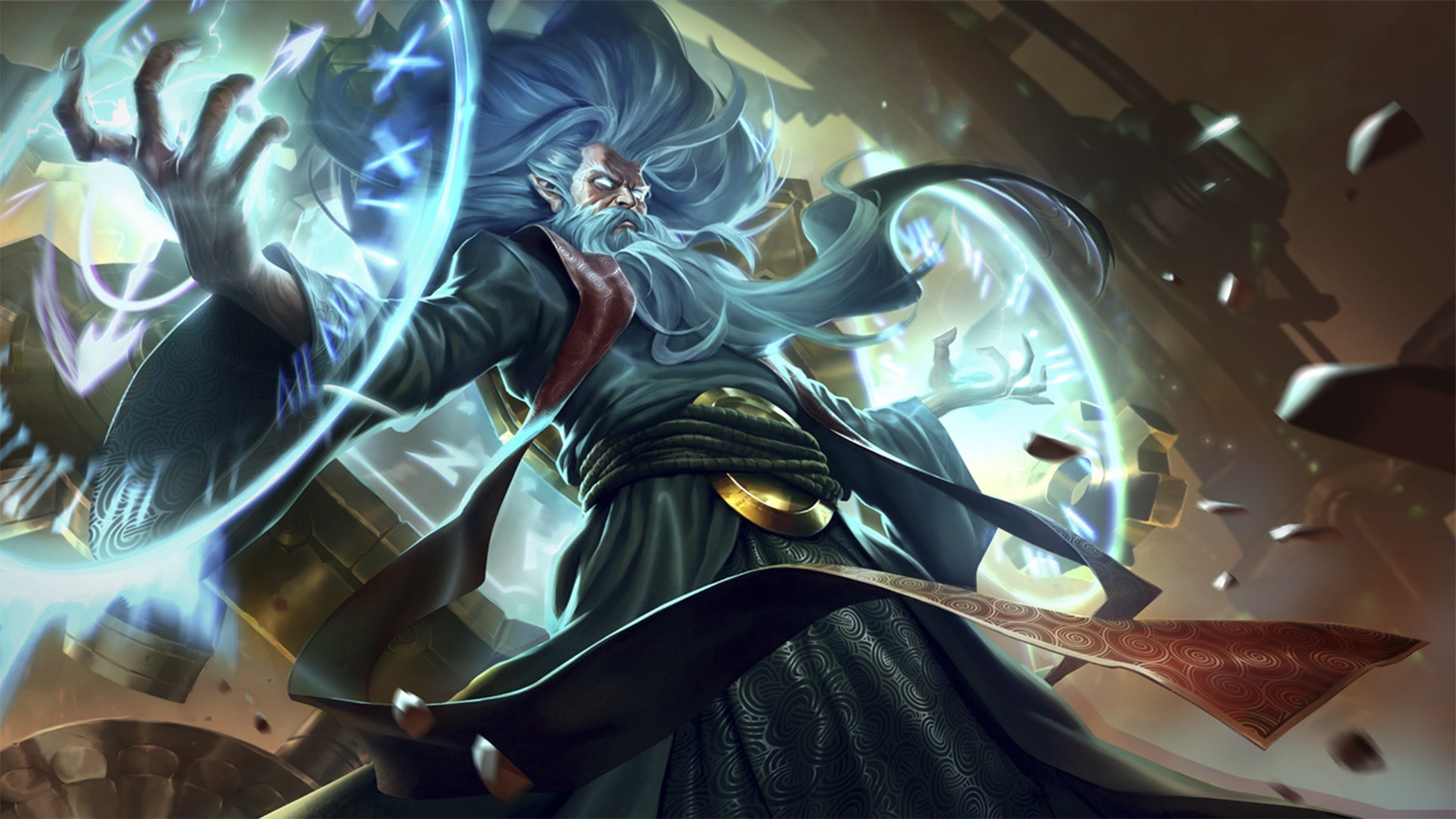 Zilean is a low-cost champion starting with the price of two gold coins. He was released with the Set 6 called The Gizmos and Gadgets and he was among the lucky bunch to stay with the arrival of The Neon Nights.
I personally quite like Zilean, and I can't say why. I mean he is the old man that's throwing some kind of bombs or rocks, I'm not even sure. His looks are definitely due for some upgrades, and I hope Riot is going to finalize that project in the days that are coming.
Even though he is on the relatively lower end of the champions spectrum, I have always had the difficulty of getting him to level 3. And he isn't even played that much since Clockworks aren't something that people usually decide to play since it is a weaker strategy compared to some others.
But in case you are among the lucky ones, and you get him to the max level, he can do some serious damage with his bombs. He will work well with any kind of AP items you can grab. Try positioning him behind your tanks so the focus won't be on him but still won't receive much damage if the enemy is playing assassins.
Zilean can benefit the best with The Blue Buff, The Jeweled Gauntlet, and The Rabbadon's Deathcap. If he is your carry try to protect him the best way you can, but it is not something I would do If I were you. At least have some backup carry behind him, possibly some ADC would be the best choice.
Ability: Time Bomb
Zilean places a bomb on the closest enemy, stunning them.
When the stun ends, or the target dies, the bomb explodes dealing magic damage to adjacent enemies and applying Attack Speed Slow for 3 seconds.
Jhin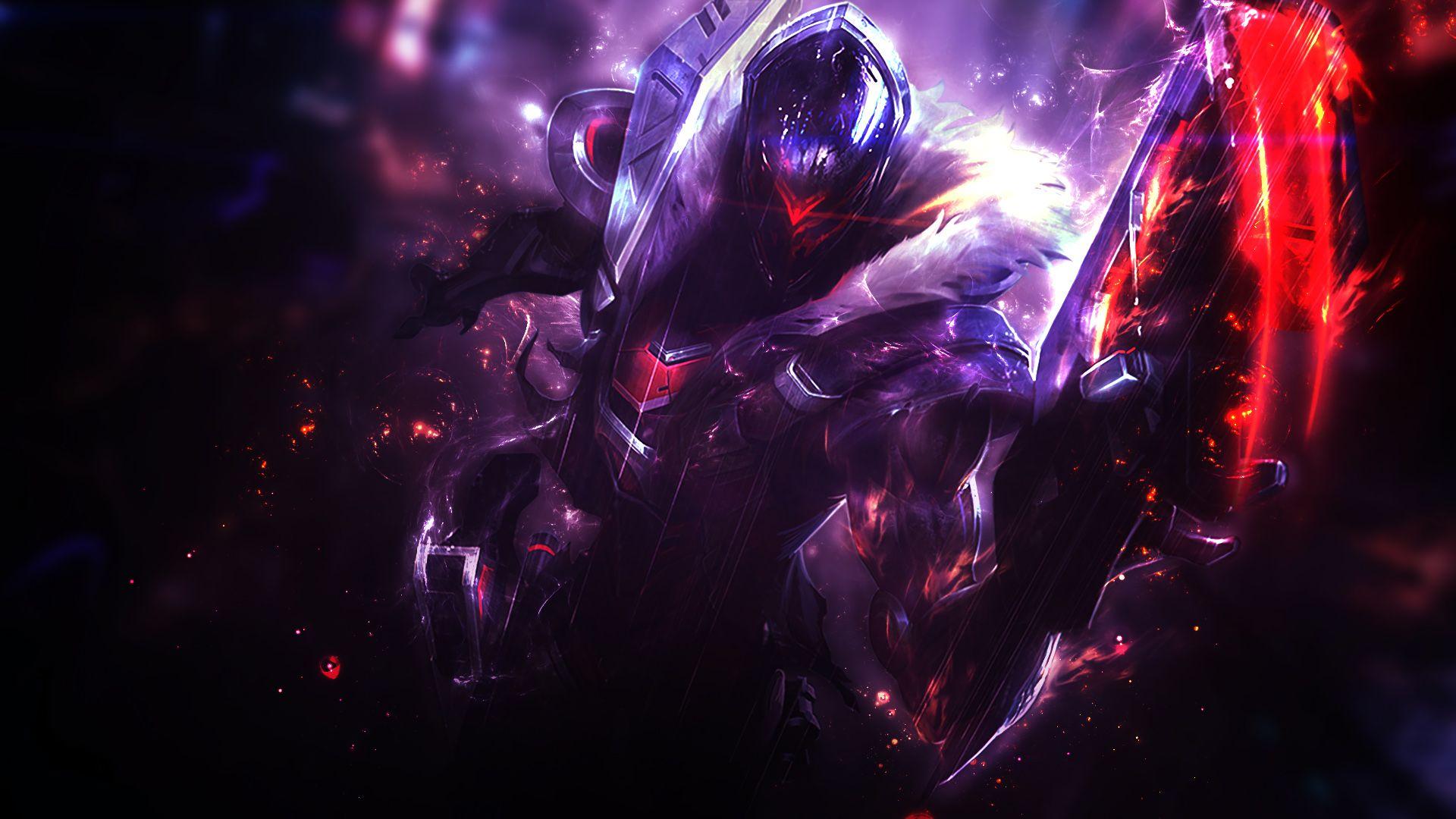 Now, this is where things get serious! Four gold cost champions and some crazy amount of damage is what defines Jhin as a sniper!
The Khada Jhin, as his stage name sounds was with us from the start of Gizmos and Gadgets and he has always been one of the top 5 champions when it comes to price-quality ratio. The level three Jhin is a game-ender. If you manage that, the enemies leave the game without the fight.
I can not stress enough how much damage this guy has. When he is ready to use his ult, the enemy has nothing left to do but to pray for the Heavens above and ask for their mommy! Although he doesn't have any kind of sustain and is likely to get blasted by any assassin that crosses his path, it is your job and your decision if you are going to risk it all by playing him offensively or if you are going to have some reason and quip him with a Quicksilver or something similar.
As far as positioning goes, Jhin should never touch the edge of the board unless he has Quicksilver. Items should always be Infinity Edge and Last Whisper no matter what, but for the last item, you have many options and combinations. You can go Blue Buff which is the highest damage output combination, since he will ult immediately as the fight starts, or you can go for Quicksilver and take some necessary precautions. If you happen to have The Rabbadon's Deathcap to spare, you can equip that one on Jhin too.
A very difficult champion to obtain even at level one, let alone two or three, your goal is to have him at level two by the end game if it is possible. Like most of the Snipers, Jhin's isn't working great against burst compositions like assassins and arcanists.
Ability: Curtain Call
Jhin transforms his weapon into a powerful sniper rifle for his next 4 shots. Each shot deals a percentage of his Attack Damage as physical damage, reduced by 33% for each target it pierces through. The 4th shot is guaranteed to critically strike, and deals 44% more damage based on his target's missing Health. Passive: Jhin always attacks .9/.9/1.4 times per second. He converts each 1% of bonus Attack Speed into.8 Attack Damage.
Orianna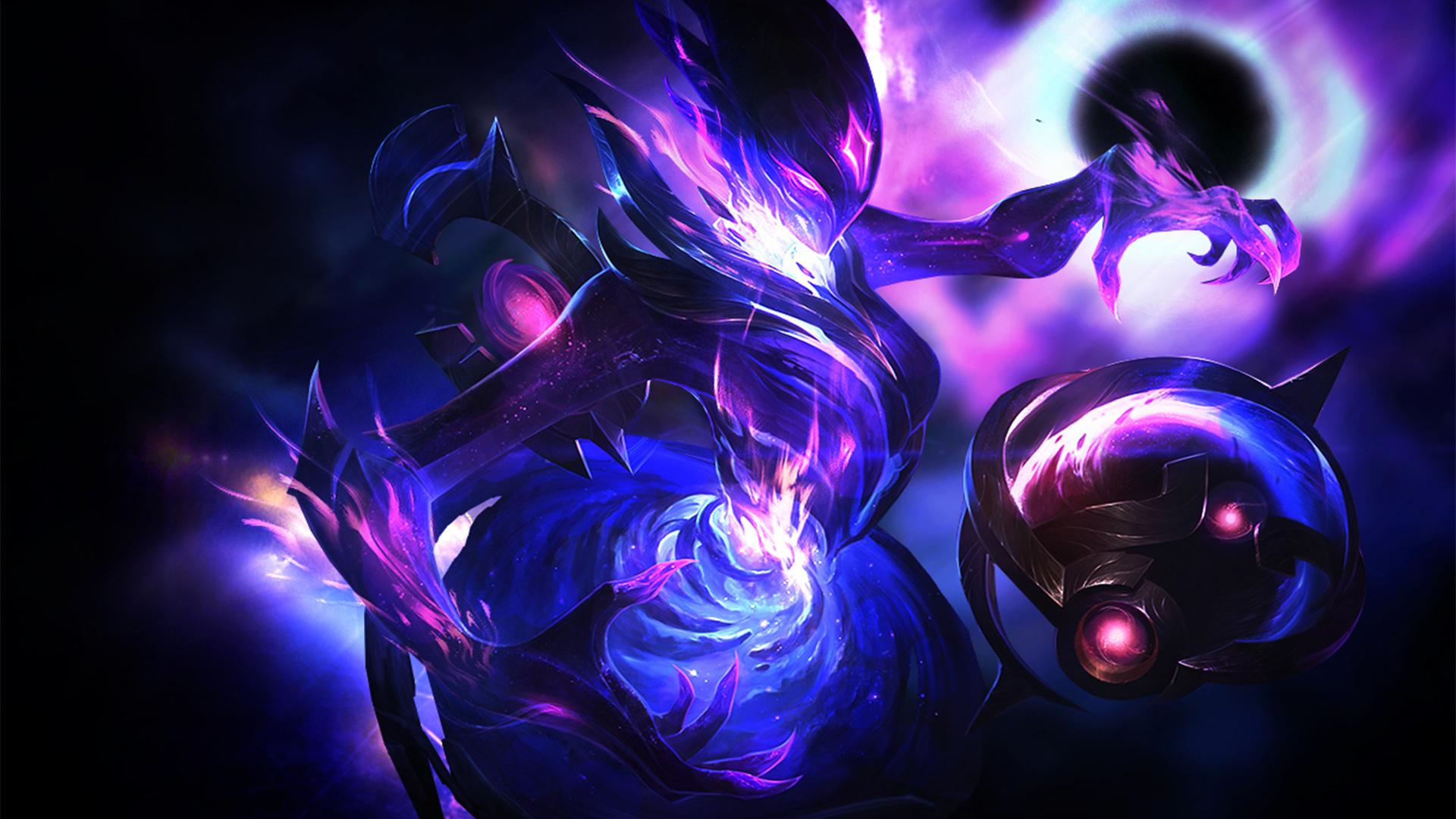 One of the best midlaners of The Summoner's Rift, on the arenas of TFT, comes Orianna.
Her power doesn't stop on The Summoner's Rift. Oh no, she brought that power in TFT as well. Being The Clockwork Enchanter, she is no lady you want to mess with. It is incredible what riot has done with her ability since you get A STUN, A SHIELD, AND DAMAGE AGAINST YOUR OPPONENTS. I mean, what the hell? Who, for the love of God, just who in Riot Games has sat down and said: ''Hmm, a stun, a shield and TONS OF DAMAGE, yup sounds perfectly balanced to me.'' Lady Orianna wreaks havoc around the world of TFT since the start of Set 6, where she secured her place as a Clockwork-Enchanter.
Since you can understand what I am talking about, you should abuse it as well until they understand what they have done and nerf her to the point of uselessness. She does have a huge power spike after hitting level two.
A powerful mage to carry your games, Orianna is a great champion for a late-game with incredible damage output and shielding potential. She is definitely a game-changer.
Her place should be somewhere in the middle of the board so you can maximize all of the perks in her ult.
For items, I would go for The Rabbadon's Deathcap, The Spear of Shojin, and The Blue Buff.
Ability:Command: Shockwave
Orianna sends out her ball towards the largest group of champions, then commands it to release a shockwave. Allies within two hexes gain a shield for 4 seconds, while enemies within the area are briefly knocked up and dealt magic damage. Enemies adjacent to the ball are drawn in, stunning them.
Now, that we have our Clockwork squad all lined up, its time for supporting roles! Like I said in the beginning, the best class to go with The Clockwork origin is a Sniper class with the addition of 2 Enforcers.
Supporting champions
Let's meet our supporting champions:
Caitlyn
Ashe
Zeri
Jayce
Caitlyn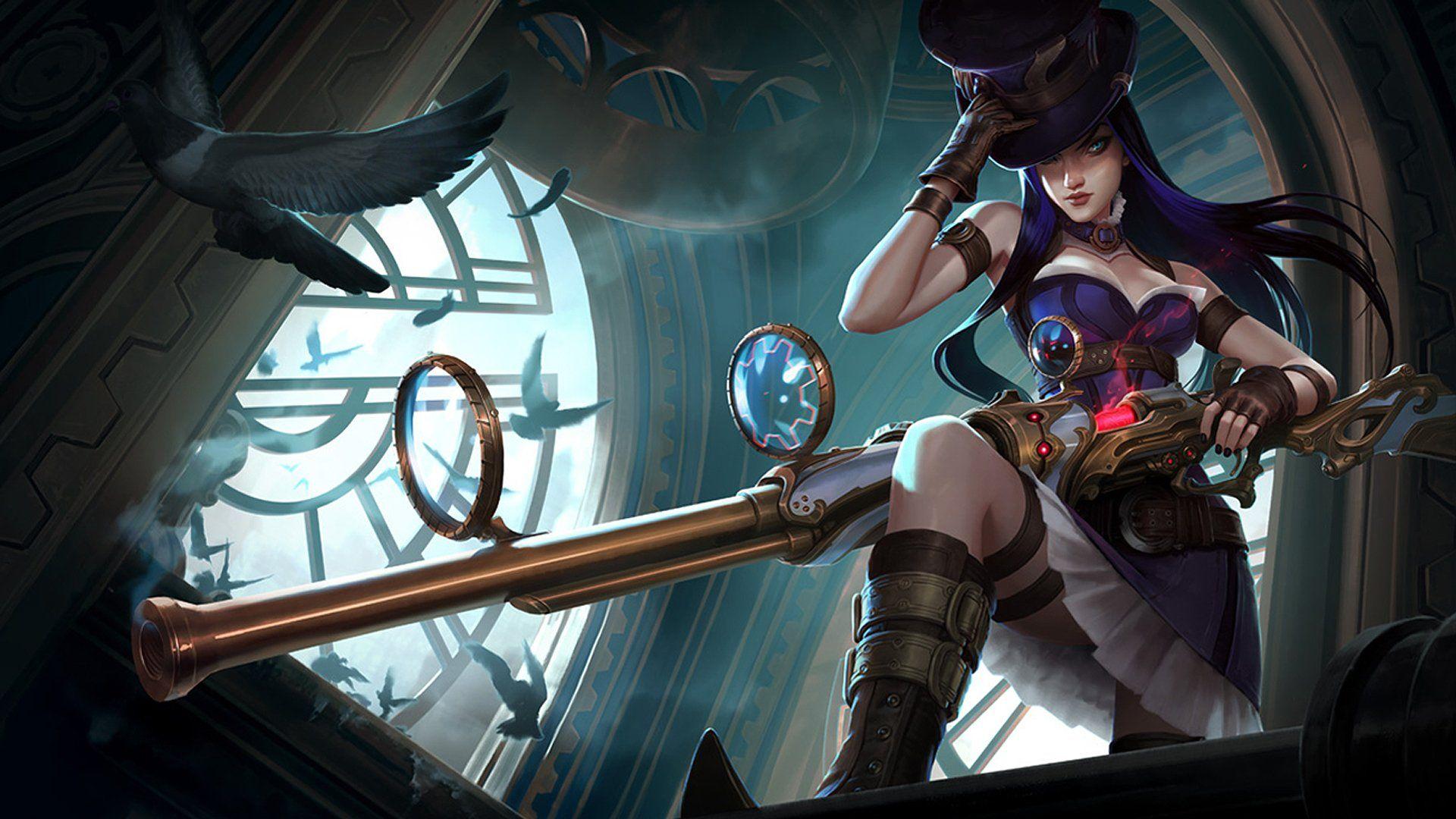 Here she is! For me personally, the best Sniper there is! Wow, we are beginning strong, aren't we?
Cait is one gold-priced champion who has a great range like all of the snipers do. The thing that put's her apart from others, in my opinion, is her ultimate spell. Her ultimate spell is capable of erasing even five cost champions with full items, even if she is just a fable one gold champion.
Comparing Caitlyn with other gold costing champions, she is miles ahead since she is among the rare ones that stay relevant in the later points of the game too. This is why I like her so much, as she is so cost-effective and she is a great investment to any player with some basic knowledge of items and positioning.
The power of Cait's ability scales with her level, but when I say scales, I mean it quintuples. The power spike you get once you reach level three is mesmerizing. Does the enemy have a full items level 3 Viktor that threatens to erase everything on the field with his lasers? No sweat, Cait can simply one-shot that guy, and he is trouble no more!
For the placing of our dearest Sniper-Enforcer Cait, it really depends on your items and do you want her to be your carry through the game.
If she is your carry, I would suggest placing her in the corners on the lower part of your board, BUT, and this is a BIG BUT (again, no pun intended), if you do not have a Quicksilver on her, never place her at the actual corner itself, since if the enemy is playing Blitz, she is going to be grabbed and deleted in seconds, since all of the champions (enemy's in this case) are going to focus the champion which Blitz grabbed! If she has quicksilver, the actual corner is your best choice since she is safe for the first five seconds, and Blitz will waste his Rocket grab, and later on, it is becoming less relevant since Blitz tends to die quickly. Also, if you ARE running QS, the corner is also a good hideout since she won't be the first target for enemy assassins.
Speaking items the go-to item without which things are not good is The Guinsoo's Rageblade. Others can be swapped but he is essential for dealing base attack damage and for Cait to load her ult quickly. Other items can be The Bloodthirster, The QSS, The Infiniti Edge, The Edge of The Night and The Last Whisper.
Ability: Ace in the Hole
Caitlyn takes aim at the farthest enemy, firing a deadly bullet towards them that deals magic damage to the first enemy it hits.
Ashe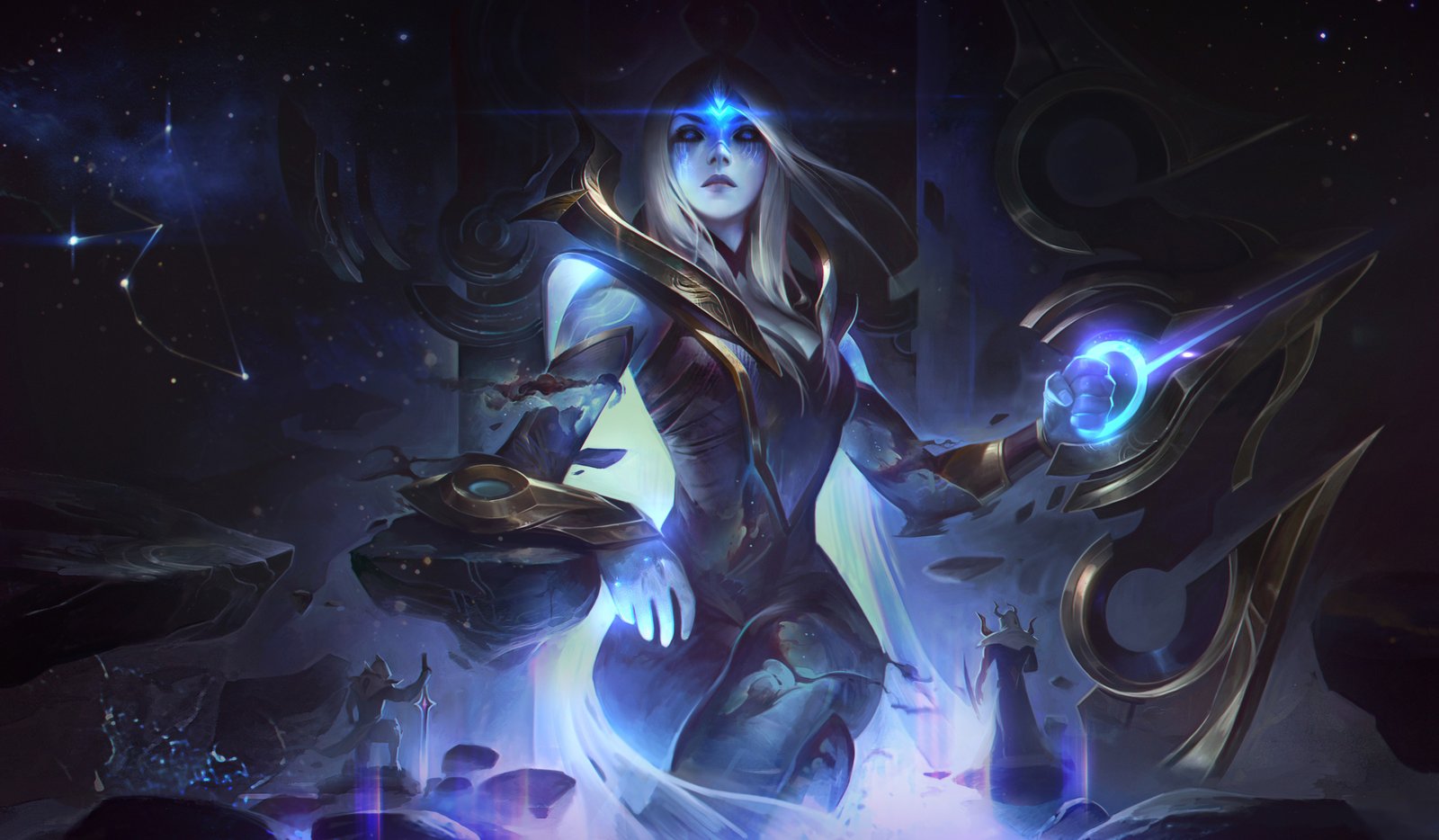 Ashe, along with Zeri, is the newest part of set 6.5. Along with the Sniper trait, Ashe has found her place with Syndicates, but she benefits far more, damage-wise, with her friends in the trait of snipers!
A great new champion that replaced Kog Maw and Tristana, which were pretty damn terrible both as a sniper and their origin traits. Ashe is a well-placed replacement.
She is quite a looker too! Many of us expected Ashe's ability to be her ult from the Summoners Rift, but guys from Riot have decided for her Q. The scaling on the spell is 100% of her attack damage, so she scaled well with some heavy ad items.
The items I would recommend are Infinity Edge, Deathblade, and if you opt for her as your carry, then some kind of sustain, in the form of Quicksilver or The Edge of the Night. If you already have a carry, and you just want your backup damage deal who shreds enemies from far away, I would opt for Last Whisper.
If Ashe is your carry, she is best placed around the corners at the back of the field with quicksilver and on the inside of the backline if you do not have one on her.
She is pretty cheap, and I would recommend maxing her asap whether she is your primary carry or not. It shouldn't be difficult since The Syndicates aren't played that much right now, which is a shame since they are pretty damn strong if you ask me.
Ability: Volley
Ashe fires a volley of arrows centered on her target, dealing 100% of her Attack Damage as physical damage per arrow and slowing their Attack Speed by 15% for 3 seconds.
Zeri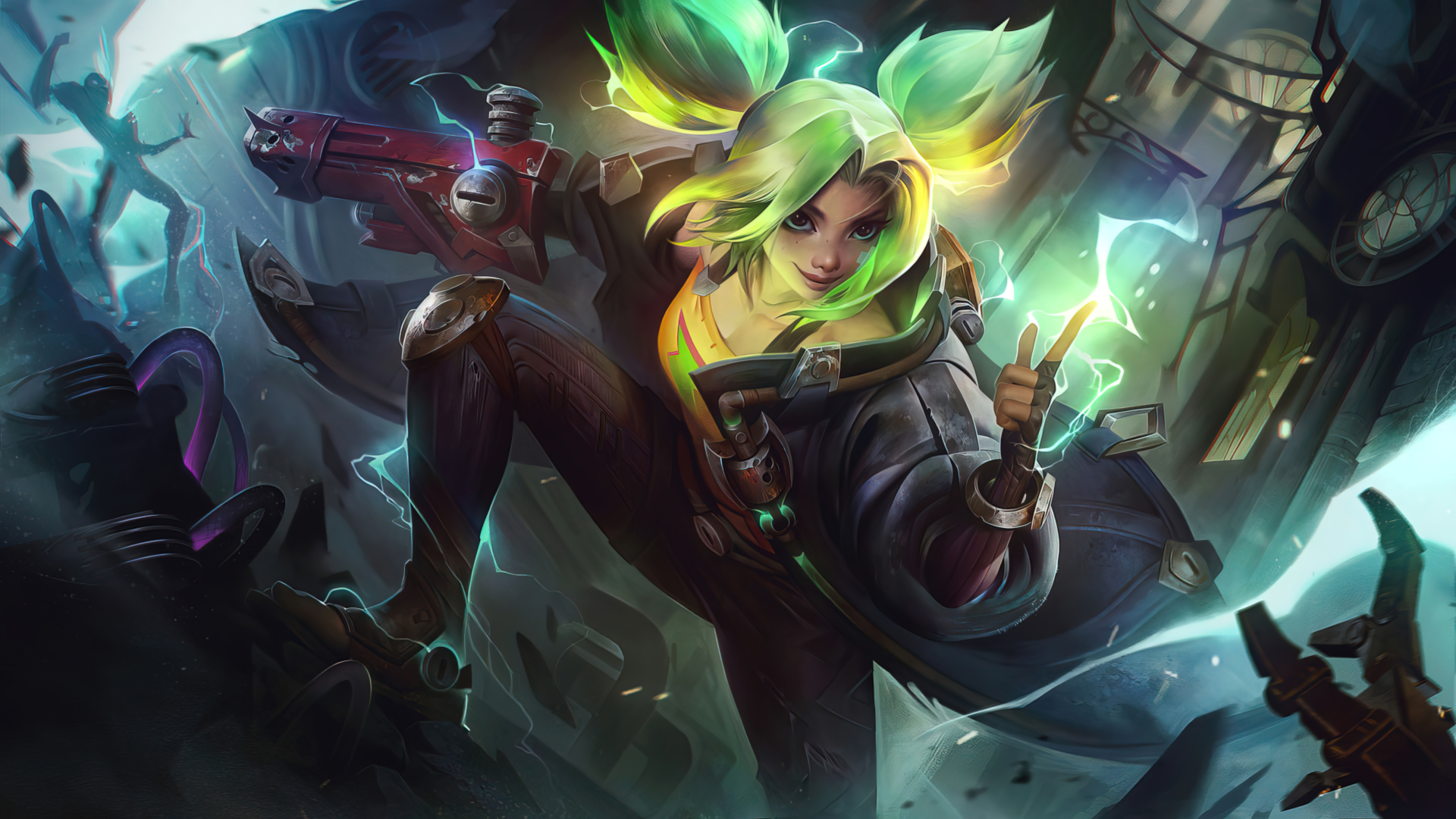 Along with Ashe, the newest addition to our TFT universe, Zeri!
Like Ashe, Zeri came to replace Kog Maw and Tristana and fill the missing spot in the Sniper trait with the addition of the new Debonair class. I think she works great in both of them and you can definetly find a place for her in your team!
Zeri is a high damage, high-cost unit, which basically tells you, you get what you pay for! In my opinion, she is too strong at the moment, and some nerfs are heading her way on Summoner's Rift and TFT arenas as well. She has an insane burst potential, and if you manage to get her up to level, God knows how many seconds will pass before your enemies beg for mercy! Zeri is powerful at level one as a person would expect a five cost champion to be, but she shines even brighter, nope, scrap that, but she buzzes even stronger when she is at level two, and I am afraid to tell you that one-second delete you get if she somehow reaches level three.
Positioning-wise, at the back, like most of her colleagues, of the sniper trait, you should always try to shield your five-cost unit with some of your other, lower-cost units.
Item-wise, you want to go Guinsoo's Rageblade for the bonus attack speed, Titan's Resolve for sustain, and Last Whisper for some good old armor penetration shredding.
Ability: Lightning Crash
Zeri charges herself up with electricity for 6 seconds. While electrified, she aims at the farthest enemy, her attacks pierce, and she dashes after every shot. Passive: Zeri's attacks fire bullets, each dealing 18% of her Attack Damage as physical damage plus bonus magic damage to the first unit hit. VIP Bonus: Zeri's Lightning Nova's radius is doubled.
Jayce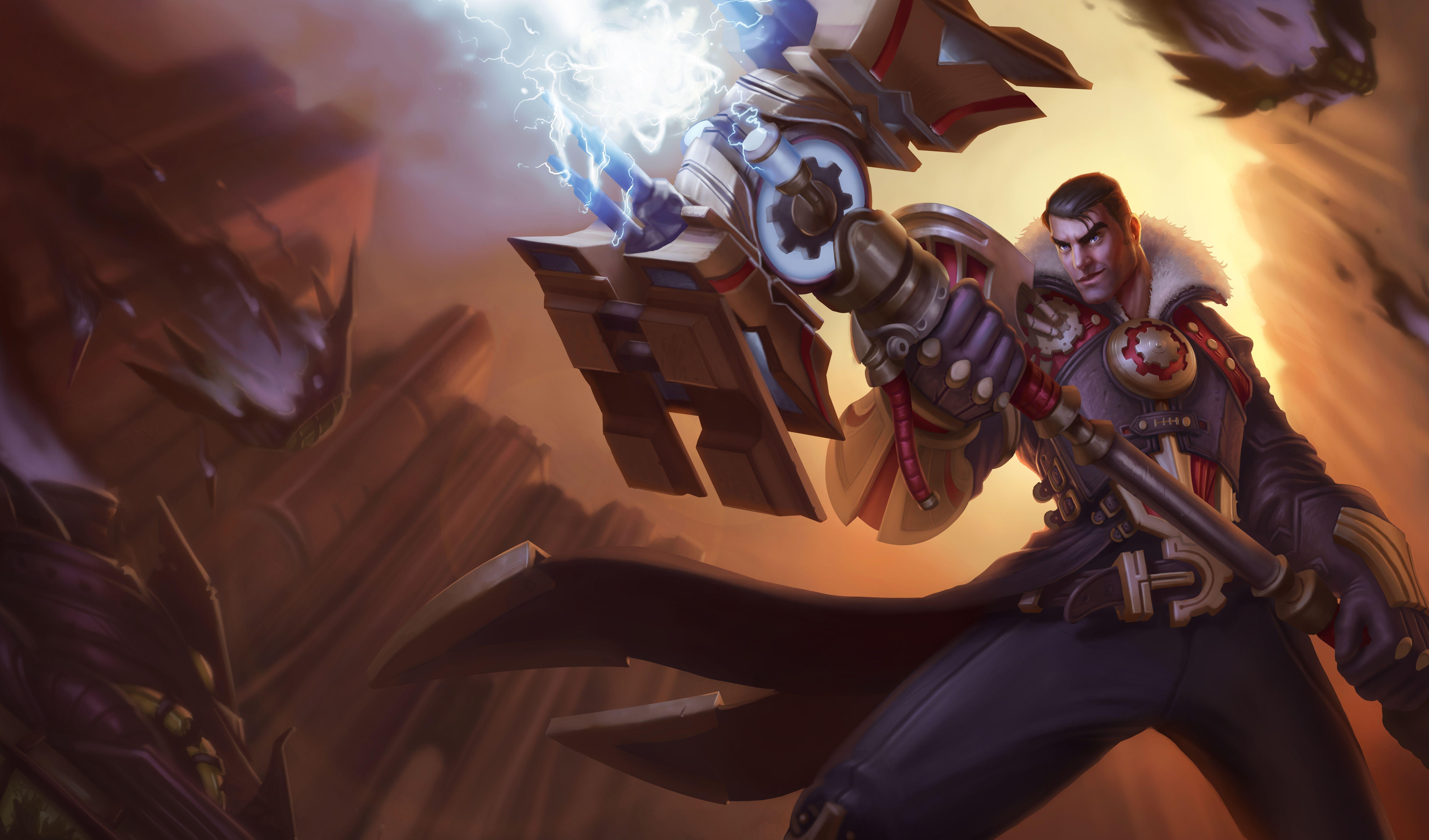 With the arrival of The Gizmos and Gadgets along came Jayce. A great high costing, high damage champion with the most universal kit right now. Riot decided that he should be present in The Neon Night patch as well, and we couldn't be happier because of that.
My God, this guy is so strong and versatile! He is an Innovator, Transformator, and Enforcer (basically anything that ends with an R). He can carry, he can tank, he is good just to fill a number if you get a spatula or you already have your comp finished. But the problem is that he costs five golden coins, and you need to be fairly high level even to have a chance of getting him, not to mention about leveling him to level two, let alone three.
The great thing about Jayce is that he can work with almost every single composition out there and he is a great choice to put your crest or emblem onto if you have one to spare along with the free spot on the battlefield.
He benefits from any item you put on him. I'm not even joking. You have Titan's resolve, and no problem put it on, you have Rabbadons? No sweat, it will do some damage!
He is ideally placed, well, anywhere, really. And let me tell you why. If you place Jayce somewhere in the backrows his weapon is a plasma rifle and apart from damaging his opponents, he also increases the attack speed of his allies. If he is placed somewhere in the front rows of the battlefield, Jayce's weapon becomes a hammer that he uses to smash around and disrupt his foes.
You can put him on the lower part of the field and equip him with some AD or AP items to shred your foes from far away, or you can go head to head against your opponent's tanks on the front of the field with some Warmogs or Titan's. If it is possible, get him to level two.
Ability: Mercury Cannon/Mercury Hammer
Melee form: Jayce slams his hammer down onto nearby enemies, dealing damage and reducing their Armor and Magic Resist. Ranged form: Jayce deploys an acceleration gate, granting bonus Attack Speed to allies in the same row, then fires an orb of electricity at the largest enemy group.
The In-game guide:
Early game
This team composition has a great early game because it's so diverse. You can go with either the Sniper build or Clockwork build and then combine both of them at higher levels, or even combine them from early on. It's all up to you. The combination that usually works the best: Caitlyn, Ashe, Camille, Zilean, and Vi. These make a solid team that gets Clockwork-two, Sniper-two as well as Enforcer-two. The main goal for this comp is to survive through the early game with a healthy economy that you can use to fuel the later stages of the game.
Mid Game
At this point in the game, you'll be a bit higher level and getting most of the units that you need so you will have to decide whether you're pushing the Sniper-four or Clockwork-four synergy as you can't have both unless you get really lucky. Ideally, the core units of this build during the middle game should be Camille, Vi, Caitlyn, Oriana, Ashe, and Jhin. These will give you Sniper-four, Clockwork-three and Enforcer-two synergies, and later on you will replace Vi with Zilean.
Late Game
During the late game, you'll have to be at least level seven in order to reap the benefits of Clockwork-four and Sniper-four. You can do so by getting these units: Camille, Zilean, Jhin, Orianna, Caitlyn, Zeri, and Ashe. Your goal is to get six snipers or six clockworks through Augments since without them your composition will be nothing more than average.
If you do manage with your plan, use your items wisely since they are the most important thing when it comes to the Late game.
Clockwork composition
Conclusion
As you were able to read, The Clockwork composition relies on some raw stuff like attack speed and the attack damage, and that's what makes it so beautiful. When combined with the Sniper class they seem so strong, yet so old-fashioned, like a bearded old man driving Dodge Charger from 1970. It almost reminds me of the old League of Legends before any reworks and stuff, so simple, yet so effective. But enough with the daydreaming, there is so much work to be done, as I play to release an In-depth guide for every trait there is in the current set and the future sets that are yet to come.
Stay tuned and expect new content every day!