City Building games on Xbox Consoles have come a long way over the last decade. If you are looking for an engaging or relaxing builder/management experience, you may want to consider giving some of these a try. Let's get started!
What is a City Building Game?
A city-building or town-building game is a type of simulation video game in which players are the city's overall planner or leader. They look down on their city from the top and are responsible for its growth as well as its management strategy. The city grows according to the players' choices of building location and management features, such as salaries and work priorities.
1. Airborne Kingdom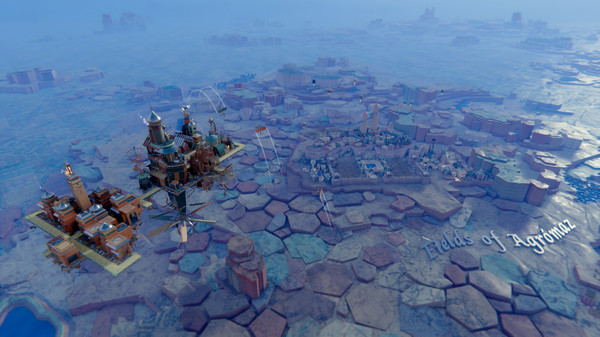 This new sky city is yours to build. The critically-acclaimed skycity builder allows you to explore the skies and find resources and opportunities. You can also complete quests to bring about a new era in prosperity.
Legends tell of an Airborne Kingdom, a floating metropolis which united all nations under its banner. It vanished one day and left its allies isolated. Each one was left to its own fate, as decline and devastation soon followed. One eon later, there is a spark of hope: A new floating city rises to the sky to hopefully rekindle old stories and unify the poor people around the globe. Connect them to usher in harmony and prosperity.
Release Date: March 7th, 2022
Reviews: Very Positive
Tags: Simulation, Strategy, Indie, City Builder, Casual
2. Aven Colony
Aven Colony is an alien planet with deserts, tundras and jungles that lies light years from Earth. Aven Colony places you in control of the first extrasolar settlement for humanity. You will build and expand small colonies to create sprawling cities, while also dealing with the challenges that come with settling on a new planet.
Your colony must build its infrastructure, take care of its citizens, manage their resources, and lead it to prosperity amidst the harsh, often deadly realities of Aven Prime.
A world where there is low oxygen, severe electrical storms and dust devils, toxic gas eruptions from underground geothermal vents, and days so many they are their own seasons, it's possible to build a new home. You can explore a wide range of biomes from the lush wetlands to the less habitable deserts and arctic.
Release Date: July 25th, 2017
Reviews: Very/Mostly Positive
Tags: Colony Sim, City Builder, Strategy, Simulation
3. Before We Leave
Before We Leave is a game about building a city in a small corner of the universe. While rebuilding and rediscovering civilization, you can take care of your Peeps. You can settle on new planets and lands while you avoid Space Whales.
You can gather, grow, and manage resources to make your settlements flourish. Also, you can share goods with the planets and hexagonal lands around you. Relax, expand your societies, and you can create a solar system with happy planets at your pace. You will not get everything you want, but you can use your brain to find solutions and overcome the obstacles that your ancestors faced.
Release Date: May 13th, 2021
Reviews: Very/Mostly Positive
Tags: City Builder, Casual, Economy, Relaxing, 3D+
4. Tropico 4
Tropico 4 continues the game's gameplay with more political options, including the ability to elect ministers to power in order to pass your most controversial policies. Keep your friends and enemies close, as everyone has an agenda. As new natural disasters occur, your political savvy will be tested. The populace will be clamoring for your help to recover from the worst Mother Nature has to offer.
Release Date: September 1st, 2011
Reviews: Very Positive
Tags: City Builder, Simulation, Strategy, Management
5. Sid Meier's Civilization VI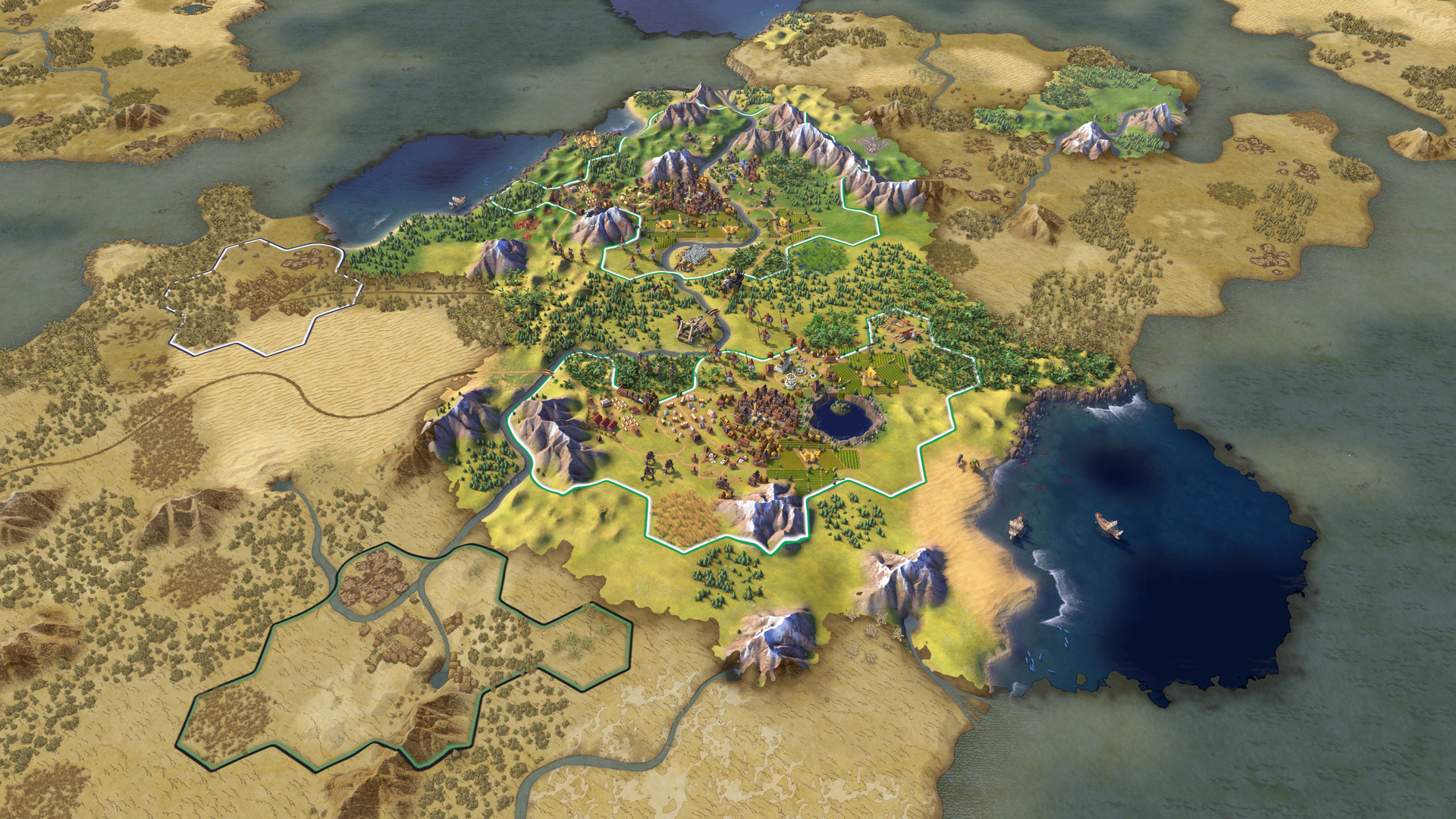 Civilization VI provides new ways for you to interact with the world in the legendary turn based city builder. Cities can now expand physically across the map. Active research in technology, culture, and technology unlocks new potential. Competing leaders will pursue their own agendas, based on historical traits, as you race to win the race for victory.
Civilization was originally created by Sid Meier, a legendary game designer. It is a turn-based strategy board game that challenges you to build an empire that will stand the test of history. You can become the Ruler of the world by leading and establishing a civilization, from the Stone Age through the Information Age. As you try to build the most advanced civilization on the planet, wage war, manage diplomacy, promote your culture, and compete with the best leaders of history.
Release Date: October 21st, 2016
Reviews: Very Positive
Tags: Strategy, Turn-Based Strategy, Multiplayer
6. Tropico 5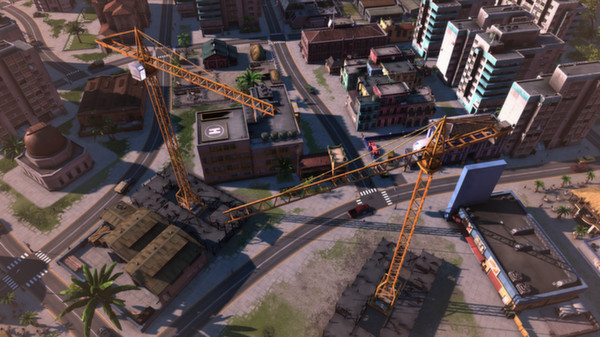 The next installment of the highly acclaimed and beloved 'dictator sims' series will take you to Tropico, an isolated island nation. Your Dynasty in Tropico 5 will expand its reign from the colonial period through the 21st Century. You'll face new challenges including advanced trading mechanics and scientific research. There are also cooperative and competitive Multiplayers for up to four players.
Release Date: May 23rd, 2014
Reviews: Mostly Positive
Tags: Strategy, City Builder, Simulation, Sandbox
7. Townscaper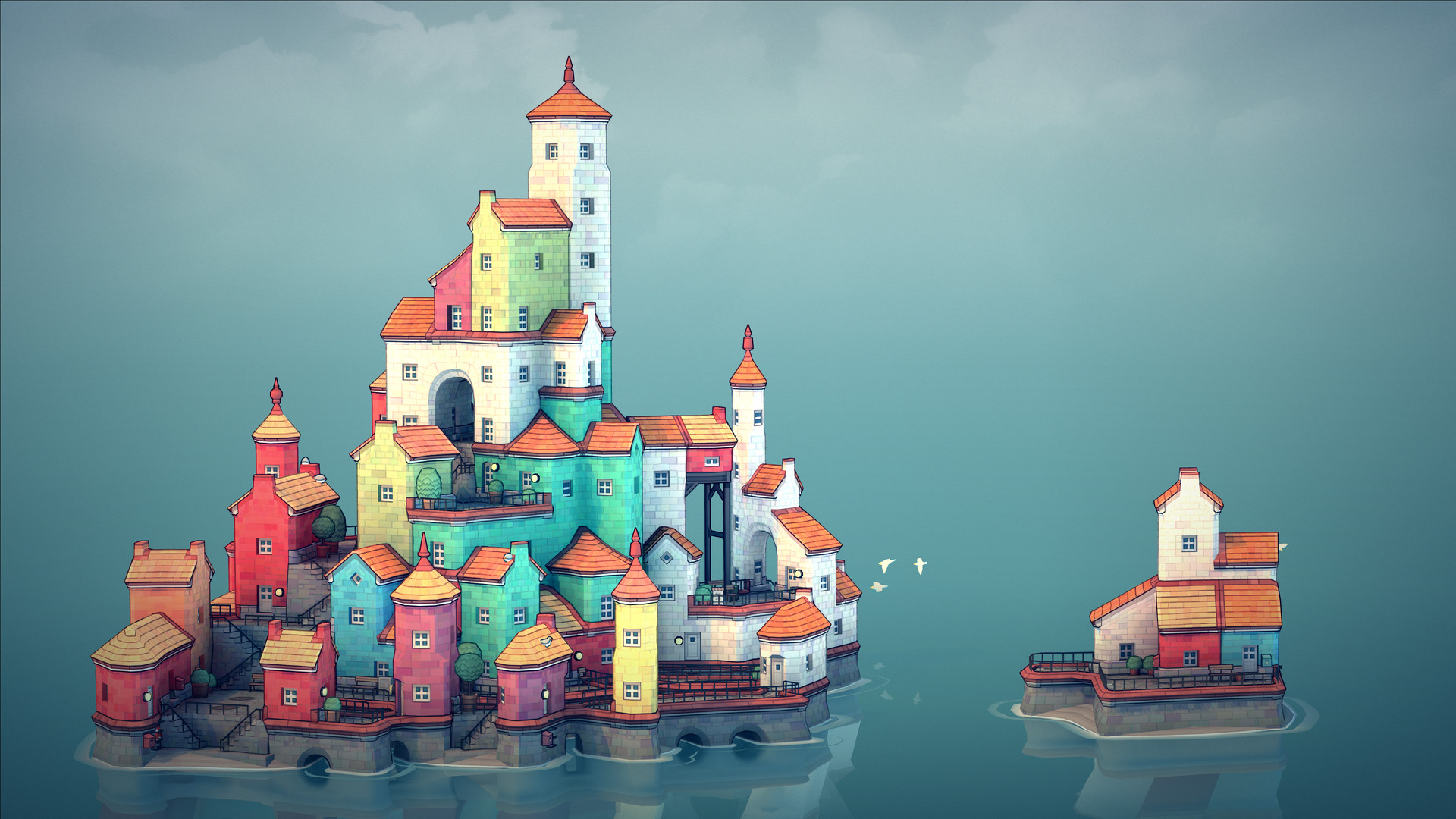 Townscaper is described best as an experimental passion-project. Townscaper is more of a toy and less of a game. You can choose from a variety of colors, place colored blocks of houses onto the grid and Townscaper will automatically transform those blocks into adorable little houses, arches and stairways.
You will spend your time building charming island communities with small hamlets and curvy streets. Block by block, build the town of your dreams.
Release Date: August 26th, 2021
Reviews: 
Tags:
8. Frostpunk
Frostpunk is the survival game for society. It is your responsibility to manage the infrastructure and citizens of the last city in the world.
Frostpunk's original release has seen many improvements. The new Endless Mode, which offers 3 different ways to play it, increases replayability. A new scenario, The Fall of Winterhome is available that expands the game's universe and lore. The developers also added features such as automatons and names, and a photo mode. All this is free to all owners of the game. The paid Season Pass also includes three additional expansions.
Release Date: April 24th, 2018
Reviews: Very Positive
Tags: City Builder, Survival, Strategy, Post-apocalyptic
9. Cities: Skylines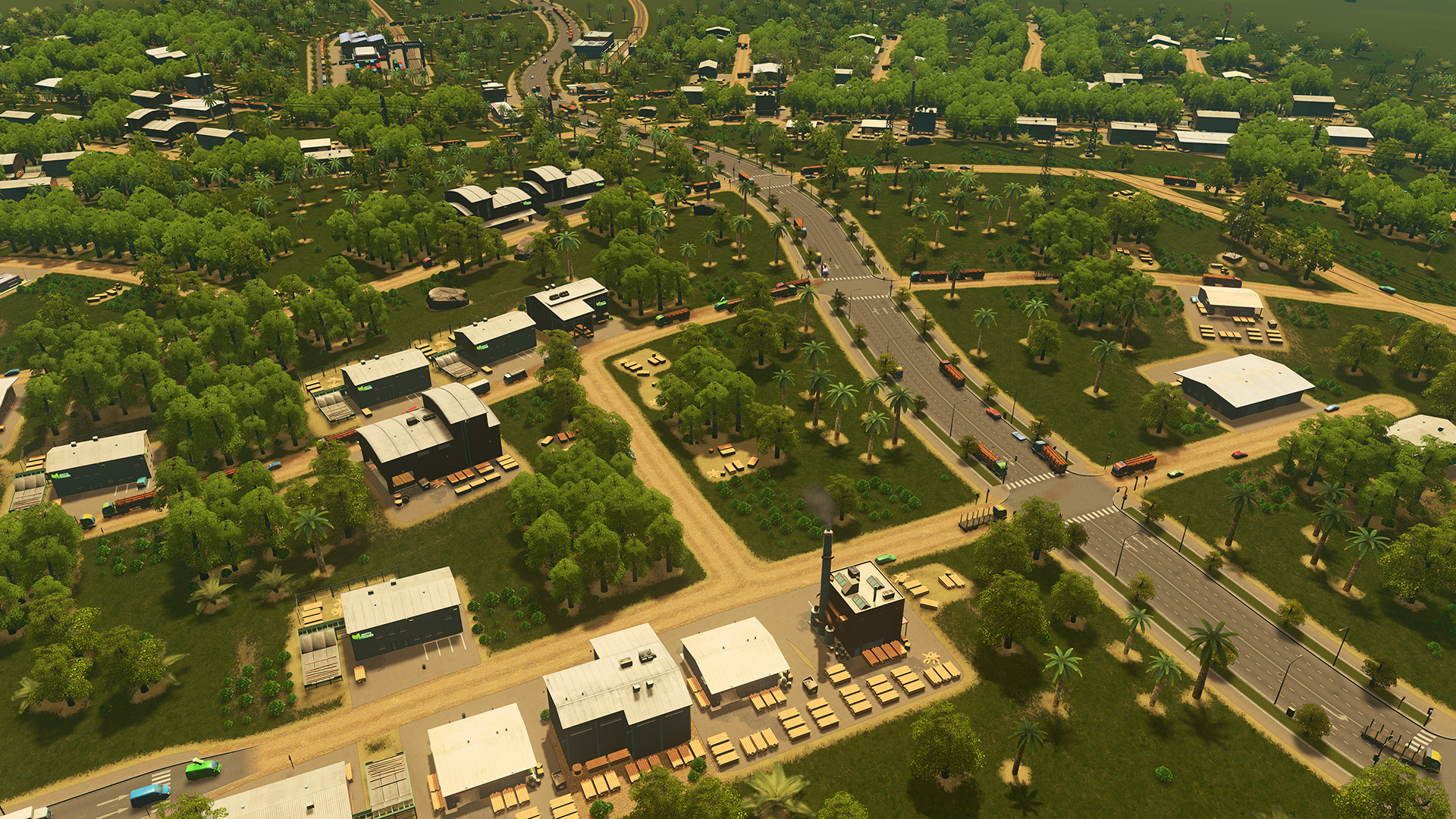 Cities: Skylines is a modern version of the traditional city simulation. This game expands on the well-known tropes of city building and introduces new game play elements. Your imagination is your only limit, so get creative and aim for the stars.
It is not difficult to build a city from scratch. You will be playing the role of mayor in your city. Your city's real economy system and education systems will need to balance your needs. Your city's citizens react with fluidity, gravitas, and authenticity to many game play scenarios.
Release Date: March 10th, 2015
Reviews: Very Positive 
Tags: City Builder, Simulation, Building, Management
10. Mad Games Tycoon 2
Mad Games Tycoon will allow you to create your own game studio, starting from a small garage. Create your own game ideas, form a team and create megahit video games. You can train your staff and research new technologies. Expand your business to dominate the global market for videogames.
You have the freedom to create the game you want. Buy or develop a game engine from someone else and make a simple Platformer, or the next great MMORPG. You can put your main focus on graphics and sound or technique, gameplay, and other aspects.
Release Date: January 21st, 2021
Reviews: Very Positive 
Tags: Management Economy, Game Development

We hope you enjoyed our list of the Top City Builder games for Xbox Consoles, if we missed any be sure to let us know!