First of all, this ranking is my opinion, so it is bound to be different from a lot of people. The "Soulsborne" series is highlighted for its amazing world-building and savagely hard combat that we have come to love. Ranking the series wasn't easy, especially with the FromSoftware's latest release, Elden Ring. I will also be including DLCs for the games as Fromsoft always produce masterclasses for the DLCs.
7. Dark Souls 2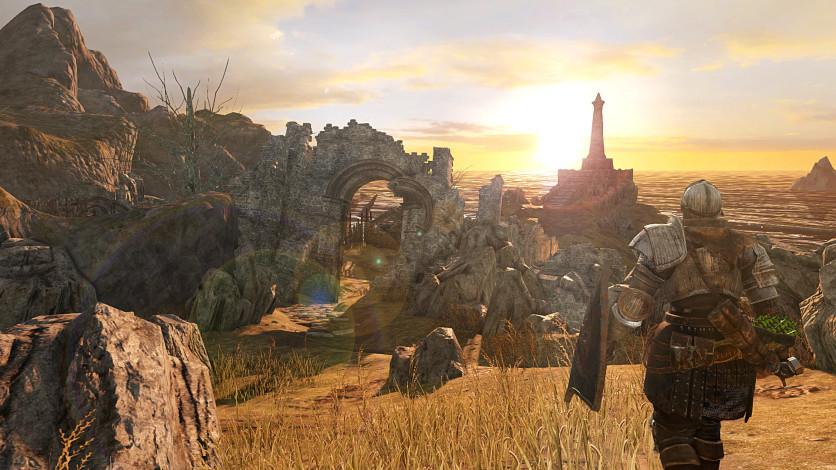 Unfortunately, it wasn't the sequel Dark Souls deserved. It had beautiful settings and a huge amount of boss fights, but none were really too memorable especially compared to other titles. The clunky controls of Dark Souls 2 and the level design were poor, even just outright confusing at times. Simple things like iFrames felt off in this Souls game because sometimes I would definitely have avoided an attack, but somehow I would have taken damage. Although it certainly isn't a bad game, it just felt a little poor by the developer's standards.
6. Demons Souls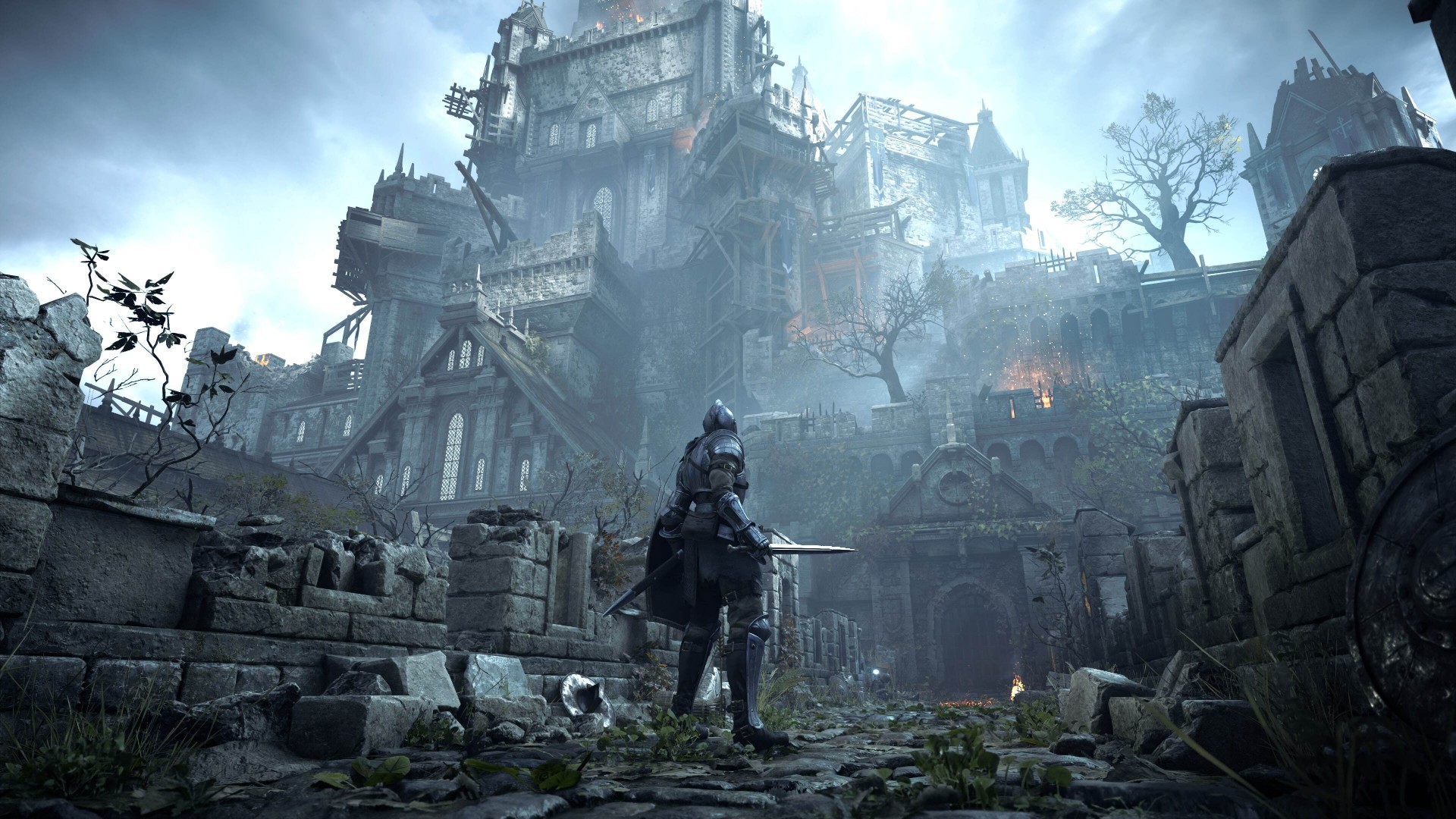 The one that started it all. Demons Souls is so low due to how the other games improved upon the formula it created. The remake helped gain new players and made it look gorgeous, but still, the bosses are quite easy, with the exception of Flamelurker – depending on when you fight him – and the gargoyles, simply because of the lack of space for their arena. Starting Demons Souls delves into Boletaria, a huge castle you have to enter. It seems daunting as it comes across as very intimidating, but it's a fantastic starting area. The level design is good with some areas shining in particular. My favourite is the Tower of Latria. Demons Souls is the easiest of the series, but the combat is still enjoyable and it can still pose a challenge from time to time.
5. Sekiro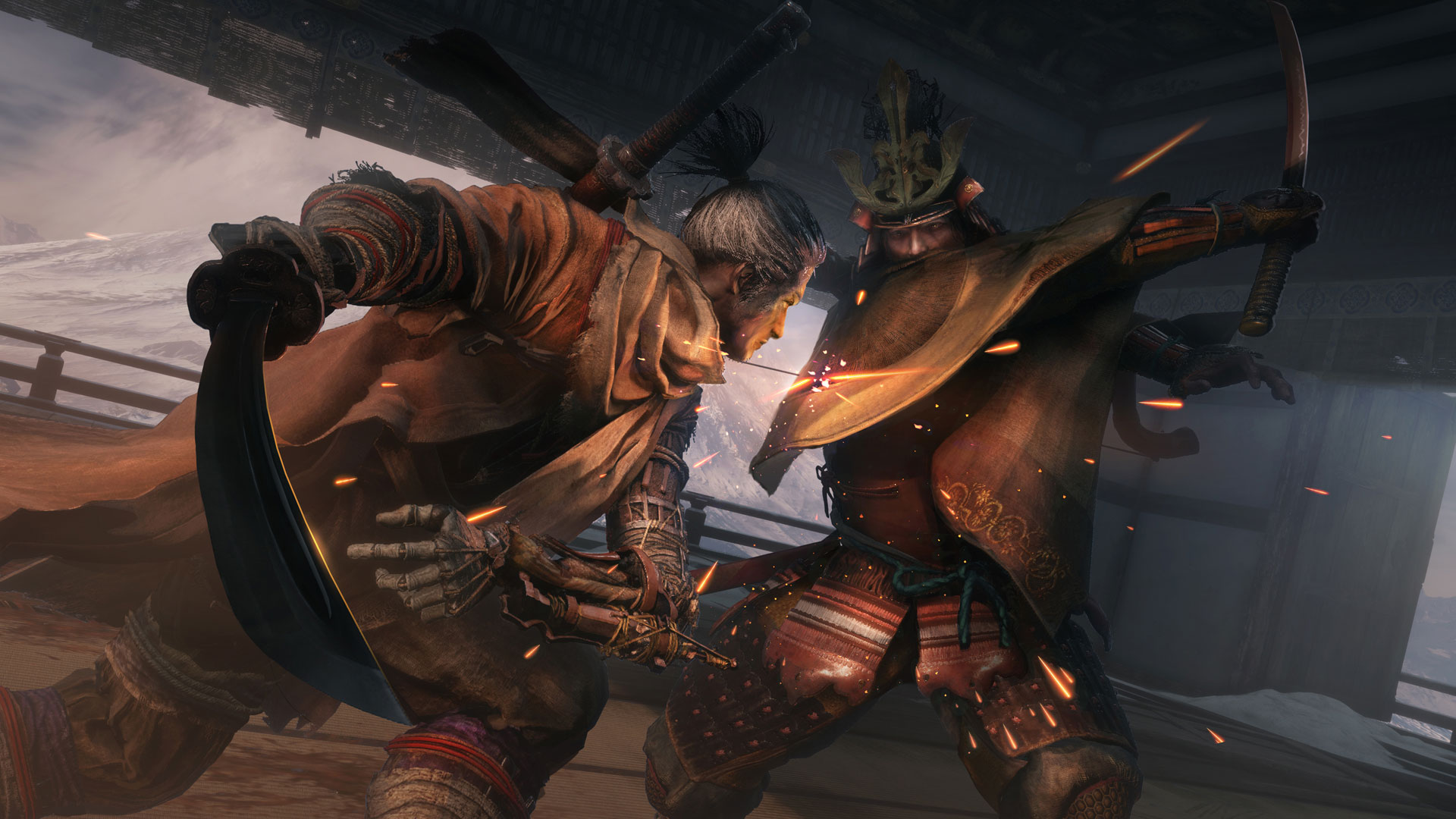 I struggled placing Sekiro here because it has my favourite combat of all the games. The stamina bar system for breaking an enemy's stance by perfect parries or relentless attacks worked in a perfect rhythmic fashion. The fast pace makes the combat chaotic and thrilling. Sekiro has the most satisfying combat of all the Soulsborne games without a doubt. Even though you can only use one weapon and the tools, it was simply mastered by FromSoftware.
Sekiro could be considered the hardest due to the fact you can only level up after getting prayer beads, which you receive from beating bosses. So you can't make the game easier for yourself. Sekiro has the biggest learning arc of all the games, but it is so worth it and you can notice how much better you've gotten throughout the game.
Sekrio introduced the first real stealth system, which worked really well for the series. Rather than running past enemies, I decided to quickly stealth kill a group since the option was there, but with the grappling hook, you can continue ahead faster than ever. The level design was far more vertical than any previous games and it felt amazing, particularly with stealth being applied.
Sekiro has some of the best bosses including Ishinn, who is arguably the hardest of all the Soulsborne games with four daunting health bars. Unfortunately, I think Sekiro falls in its world-building, lore, and music. The music wasn't bad but compared to the epic scores of some of the other games in this list, it certainly fell short. The lore had interesting elements, but I think the setting of Sekiro held it back from having the deep lore found in FromSoftware's other games.
4. Dark Souls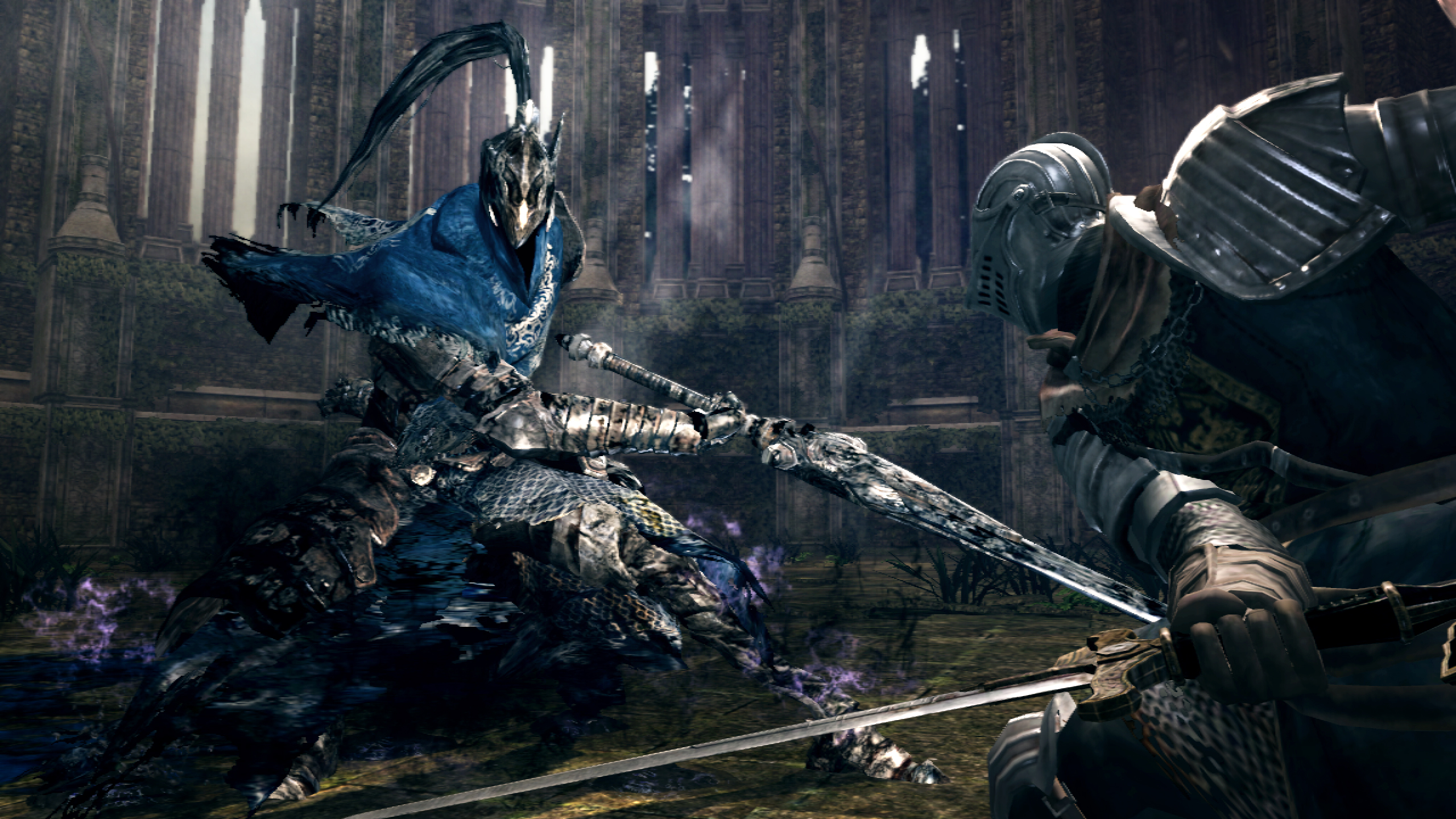 Demon's Souls may have created the foundations for the formula of souls games, but Dark Souls furthered it beyond that. Level design is at its peak for Dark Souls. Producing an interconnected map is astonishing, and being able to go from the hub to any area as long as you find a way to unlock it makes the game feel so real. Having such rich lore for the world and characters such as Artorias lives in my head rent-free. It had such diverse music with so many memorable scores, such as Gywn's theme having a despairing and sombre tone to it. The areas hold a dreary tone, while still being beautiful to look at. Anor Londo is one of the greatest areas in Dark Souls, bringing you back to the prime of the world and showcasing how amazing and grand it can be.
The combat improved upon Demon's Souls, especially the quality of bosses. Orenstein and Smough are still the best duo of bosses having one slow heavy hitter and another fast rapid attacker created a fair fight, even if it was against two bosses.
3. Elden Ring
I know people will disagree with this because of how highly acclaimed Elden Ring is. Elden Ring is amazing and created a fantastic open world full of secrets and dungeons. Getting around areas such as the castle felt invigorating as you could find little secret ways of getting around by jumping over walls and running along rooftops. Elden Ring felt like the least constrictive out of the Soulsborne games. Elden Ring produced such versatility in how to approach fights with so many different weapons and a huge improvement on sorcery. It contains some of the best lore, especially for characters like Radahn, Radagon, Mohg, Miquella, Ranni, and Malenia. Honestly, there are too many to name.
An open world is a big step, but FromSoftware succeeded in making it full of interesting things to do. The dungeons were a great addition, although for me the dungeons became a tad tedious with constant rehashes of old bosses. After getting to the end game I was beating the dungeon bosses far too easily. One thing that surprised me was the lack of music. There's no music in the open-world whatsoever, which really would have helped as games like The Witcher 3 and Skyrim fill the air with music that makes it feel like an adventure and builds a great atmosphere. The boss fight music didn't particularly shine for me, except for Elden Beast and Godfrey.
The bosses of Elden Ring were good with some like Malenia or Malekith being great. Although, Malenia's mechanic of healing a big chunk of her health after every hit was annoying. The only problem I would have with Elden Ring's bosses is that no matter how much health you have, some of them have one-shot attacks that are harder to read than other Soulsborne games, but it did bring a bit of unpredictability to fights. It also has the worst final boss, in my opinion. However, Elden Ring was a great first open-world effort for the developer, and it leaves me wondering what could come next.
2. Dark Souls 3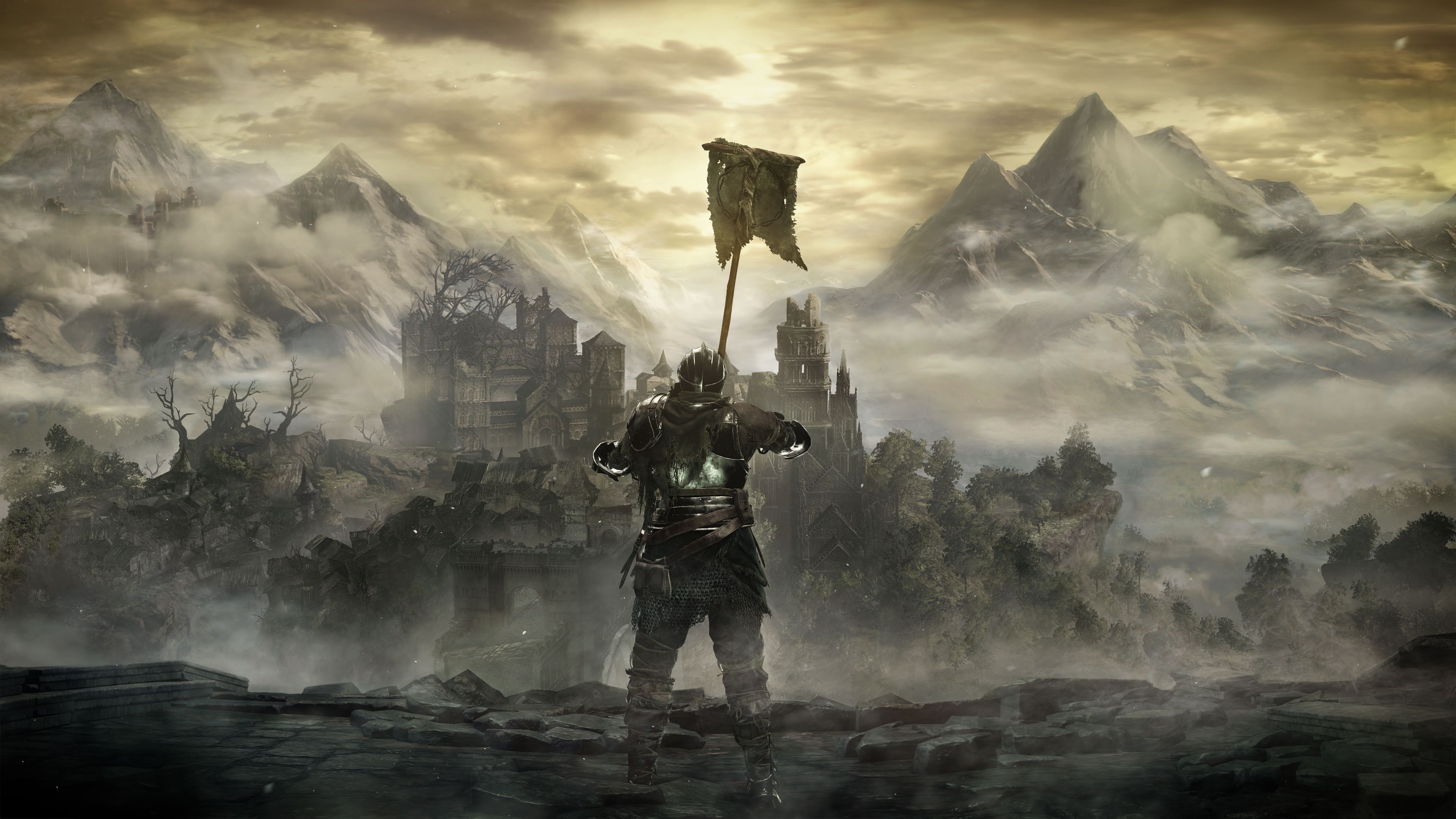 Dark Souls 3 perfected what Dark Souls did really well. The boss fights improved with Gael, Friede, and Nameless King being some of the best ever. Dark Souls 3 was the redemption of the poor reception to Dark Souls 2. The level design was again astounding with better perspective and depth to it. It starts off easy enough, but when you meet Pontiff is when the game kicks into gear. The score is unbelievable with Gaels being so memorable. Even the massive sizes of bosses like Midir somehow worked and the camera didn't feel like the main enemy of the fight. Dark Souls 3 has the most consistently good boss fights in all the Soulsborne games.
The Ringed City is one of my favourite areas containing such devastation of what it was supposed to previously be. Each DLC brings such a different atmosphere from each other and the main game. One main flaw I would have with three is its colour scheme. The colour scheme is quite dull throughout, even when visiting Anor Londo again it's grey. Although, it fits the theme for the end of Dark Souls.
1. Bloodborne
The best atmosphere in any videogame I've played is Bloodborne. Visiting the gothic victorian of Yharnam is breathtaking. The eerie atmosphere dwells around every corner with beasts waiting around each one of them. Bloodborne has the best design of the series from how Yharnham and my personal favourite Cainhurst look, to the designs of enemies and bosses such as Ludwig, Orphan of Kos, and Amygdala.
It easily has some of the best bosses like Kos, Ludwig, Gehrman, and Lady Maria. It has the best DLC of all the games. The combat is faster than dark souls, but it also rewards being aggressive because if you take damage, you can quickly attack and regain health from the next attacks. Also, the blood vial healing system has the quickest healing, which was a great change. Bloodborne has the most unique weapons with their transformations making all the weapons have two different styles of fighting.
It does have some flaws like the framerate not being always steady or even some areas like the Forbidden Forest being lacklustre in comparison to other areas. Farming for blood vials can be irritating as you don't respawn with heals like Demon's Souls.
The boss music was fantastic and the very best souls games have to offer. The lore in Bloodborne is probably the most complicated and hard to understand, but dissecting it is worth the time and effort. Figuring out the secrets of the world Bloodborne has to offer is fascinating and there is some incredible depth. Bloodborne is the most unique of the Soulsborne series, and the best. In my opinion, at least…